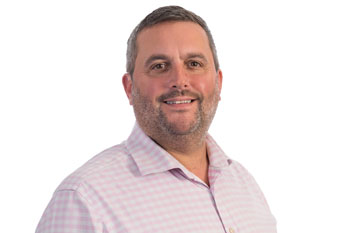 Whichever side of the Brexit debate you're on, it's fair to say that the UK is currently at an economic crossroad. What comes next is unclear, but one thing is a safe bet: our future economic prosperity will require ingenuity and resourcefulness from our amazing business community, supported by investment and enablement at a policy level.
It is worth differentiating between city-based and rural economies in the debate as, based on the current lay of the land, their fortunes will not be the same. Local authorities in predominantly rural areas face a particular challenge in preventing more talent from being lost to the city. We're living in a golden age for young entrepreneurship, but while our rural communities nurture these entrepreneurs in their formative years, rarely do they benefit from the fruits of their labour.
Rural businesses are still inhibited
The problem is that today's fastest-growing businesses are digitally driven. They begin with inspired young people working out of bedrooms, kitchens, local cafes and shared workplaces as they develop beta products and bid to secure their very first customers. Such businesses require high-speed digital access to thrive.
In truth, the clutter and chaos of city life, not to mention the cost, is causing many young people to question their living and working arrangements. According to a recent report by the Centre for London think tank, they are leaving London in their highest numbers for more than a decade with the number of 25-34 year olds living in the city falling by roughly 30,000 between mid-2016 and mid-2017.
These city skippers are crying out for better opportunities outside of our major urban conurbations, and in fact, there are already more than 500,000 rural businesses in the UK. However, to date many of these businesses have been held back by sub-standard connectivity that has greatly inhibited their ability to compete on the national or international stage. In these areas young people simply cannot work for, or found, the sort of businesses with which they are most likely to succeed.
Creating digital-first local economies
There is a growing opportunity for rural local authorities to reinvent themselves as creative, entrepreneurial digital hubs – providing they can get the infrastructure right.
In a recent survey we carried out in the South West, citizen demands for first-class digital infrastructure outweighed the desire for spending on local roads, railways and public transport. More than one in four citizens said better digital infrastructure was essential for boosting local employment opportunities, while one in three claimed it was essential to attract talent.
By investing now to make genuinely future-proofed full-fibre connections available for all, local authorities will be able to attract a far broader range of businesses. These will be fast-growing enterprises powered by technology, focused on every single sector, and able to market themselves anywhere in the world.
Not only will authorities be diversifying the make-up of their local economy, they'll be creating a raft of different tech-powered job opportunities likely to resonate far better with young people currently being pushed towards STEM skills uptake at every stage of their education.
An eye on the future
Delivering connectivity to 'hard to reach' areas of the UK used to be cost prohibitive. But this is simply not the case anymore. There are many private sector firms that have proven the business model and are active right now connecting rural customers with high-speed infrastructure.
For local authorities, the priority must therefore be two-fold: prioritise digital investment today to accelerate the rollout, but do so with an eye on securing the digital economy for generations to come, rather than simply playing catch-up to the big cities with short-term, inadequate infrastructure solutions. This means full, not partial fibre, to every business and every home, in line with the Government's 2030 UK-wide infrastructure ambition.
By taking advantage of the full fibre opportunity now, our local companies will be able to transform the way they do business. Not only that, but unlocking local digital economies is now the key to delivering a generation's worth of new, high quality employment across the South West.
Evan Wienburg is co-founder and CEO of TrueSpeed Communications