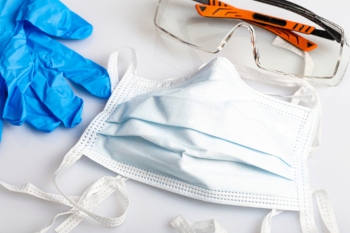 A local government trade union has called for new laws to stop PPE being supplied by companies that exploit workers.
UNISON has joined the lobby to bring in new laws to prevent UK businesses and public services from sourcing from companies that violate workers' human rights.
It said evidence has emerged that PPE suppliers to the NHS during the pandemic were tied to severe, widespread human rights violations of workers in the global south.
UNISON head of international relations, Nick Crook, said: 'We want to hold businesses to account because our 1.3 million members working in health, local government, education and other public services don't want to use items at work made by severely exploited workers in global supply chains.
'We hope the new EU regulation will capture as many UK businesses as possible so that more and more businesses demand a UK regulation that levels the playing field.'