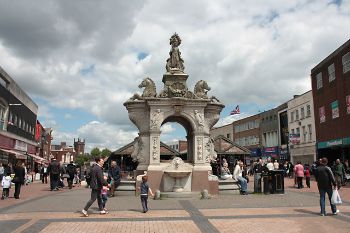 A think tank has warned that towns are 'starved of the investment they badly need' as most foreign direct investment goes to the major cities.
New research by Centre for Towns has found that 59% of all foreign direct investment (FDI) coming into the UK went to core cities, such as London, Manchester, and Leeds, in 2018.
This represents, the think tank found, a four-fold increase since 1997. Meanwhile, FDI to towns has stayed flat.
Centre for Towns also discovered that university towns have seen the number of FDI projects double in the last decade while ex-industrial and coastal towns have received comparatively few projects.
'Towns with creaking infrastructure, a hollowed out skills base and ageing populations simply cannot compete for investment on a level playing-field,' says Lisa Nandy, co-founder of the Centre For Towns.
'The Government rightly talks about levelling up disparities between towns and cities. This excellent report outlines one reason why this needs to happen now.'
In a speech in South Yorkshire last month, the prime minister said that the Government would create a new Northern Powerhouse growth body to drive forward the region's economy.
'We are going to maximise the power of the north. And we are going to make sure that it is people here who are in control over the things that matter to them,' Mr Johnson said.
Mark Gregory, chief economist at Ernst & Young UK, said: 'UK economic policy has tended to be based around core cities and this is likely to have exacerbated the geographic disparities in attracting FDI.
'With Brexit being one of a range of challenges facing the UK economy it is vital that a new approach to FDI policy, centred on geography, is developed as a priority.'