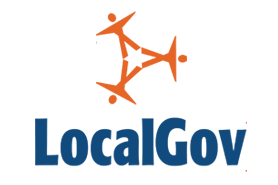 This July the Tour de France comes to British shores for the first time. One of the largest sporting events in the world, the country is preparing to welcome a global media audience as almost 200 riders start their bid to win the yellow jersey.
While primary responsibility for safe passage of the race, including its competitors, officials, press, team cars and caravan (a procession of elaborate floats that precedes the racing action) rests with the Tour de France organisers, councils will also have an important role to play.
To mark the occasion, councils are being encouraged to hold events along the route to celebrate the race. It is estimated that as many as two million spectators will line the roads along the three stages in England, starting in Yorkshire and moving on to Cambridge and London before returning to France.
Small village fete gatherings, street parties, and big screen projections are being arranged to entertain the crowds and help local businesses make the most of visiting customers.
There are, undeniably, some risks attached to these events, but as long as those risks are properly planned and well-managed, the liability exposures are viewed as no more onerous than for such events in the normal course of council business.
As such, the race offers another opportunity for authorities to engage with local groups. Although community events may feature low on the priority list for councils already under pressure, they are important in creating shared networks and building more robust relationships between the council and residents.
Indeed, councils have realised for some time that in order to tackle the huge challenges ahead, it is more important than ever that they forge collaborative relationships with communities and create a culture that empowers them to contribute in the delivery of local services. A community that is well-equipped and willing to work together and take on extra responsibilities will be particularly valuable as authorities seek to find new ways of working and to deliver more for less.
While building local networks and encouraging community participation in service delivery can be a long road, a major event such as the Tour de France can be a focal point for councils and residents alike to rally around. Working in tandem towards common objectives and joint goals, councils can foster the conditions for effective community engagement and help nurture a more robust profile of local services long into the future.
Paul Tombs is head of public services at Zurich Municipal