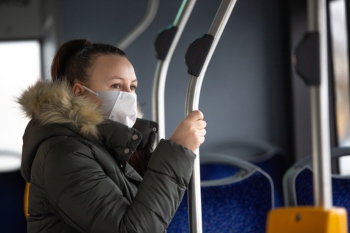 Extra support is being given to three local authorities in the East of England to help tackle the rise in COVID-19 cases.
Cambridgeshire, Peterborough, and Suffolk will become Enhanced Response Areas for five weeks to help bring down infection rates.
The package will enable the local authorities to deliver extra testing, help increase vaccine and testing uptake, and fund local public health campaigns.
They will also work with the DfE to see what additional measures can be used in schools.
Jyoti Atri, director of public health for Cambridgeshire and Peterborough, said: 'A rising rate of infections particularly in our older population meant I had to make this application now. This increase starting to build in our 60+ age groups, coupled with low vaccination rates in some parts of Cambridgeshire and Peterborough – means pressure is building on our local health services.
'This is exacerbated by increased levels of COVID infections in the general population, and staff being unable to work because they are infected or isolating. If unchecked, this will also impact on health care for other non-COVID needs.'
Cllr Richard Howitt, chair of Cambridgeshire County Council's adults and health committee, said: 'Our vital public services – not just the health services, but the education of children in our schools - is starting to be severely affected by the rising rates of infection, with children missing their lessons or schools needing to close classes or even whole year groups because there aren't a safe level of adults present due to isolation.
'The Enhanced status will further enable measures across the whole population that we know can work to slow down infection rates and were working earlier in the year.'