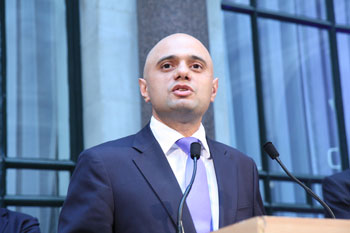 Three councils are facing government intervention over their failure to produce a local plan.
Housing secretary, Sajid Javid, has written to 15 local authorities in England to inform them of decisions on intervention.
Three of these – Castle Point, Thanet and Wirral – will now be assessed by the government's chief planner and a team of experts to determine if the Government will take over the process of producing a local plan.
Northumberland County Council has also been warned it must produce its local plan earlier than planned and make the timetable clearer.
The other councils that have yet to produce local plans have been warned they must publish draft plans before the end of September 2018 or they will also face ministerial intervention.
Mr Javid said: 'Whilst most councils rightly recognise their responsibilities and most have worked hard to meet the housing challenge, some have failed.
'I expect those authorities we identified in November to continue to make progress. I'm also stepping it up with three councils in particular, sending in a team of experts to make a direct assessment, ensuring they plan properly for the future or we'll have to do it for them.'