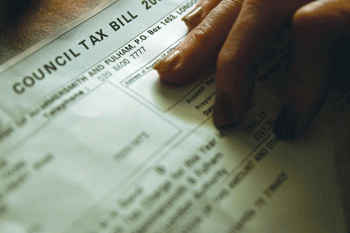 People will no longer be sent to prison for failing to pay their council tax, the Welsh government has announced.
It said 'outdated and disproportionate' jail sentences will be scrapped in April.
Finance cecretary Mark Drakeford said he would consider new measures to deal with people refusing to pay.
At least 62 people were jailed in England and Wales in 2016-17 over the issue – a third of them from Wales.
From 1 April next year, Mr Drakeford said it will 'no longer be possible to start proceedings to commit an individual to prison for council tax debt.'
He said: 'The payment of council tax is vital to maintaining the local services which we all rely upon every day.
'However, it is also right that those who are less able to contribute are treated fairly and with dignity.
'The sanction of imprisonment is an outdated and disproportionate response to a civil debt issue.'