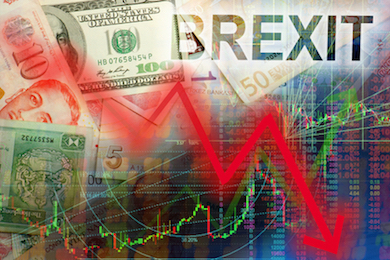 Thousands of regeneration schemes are at risk if the Government holds on to billions of pounds of EU money in the wake of the Brexit vote, local government leaders have warned.
The Local Government Association says £5.3bn of EU funding has yet to be released and is seeking urgent guarantees that local areas will receive all the cash they are expecting by 2020.
It says a scheme in Cornwall to achieve 99% superfast broadband coverage has only been given 20% of its £480m EU funding so far, while Greater Manchester is expecting to be given £14m for programmes supporting people into work.
LGA chairman Lord Porter said communities and local economies have become increasingly reliant on EU funds and losing any money would be 'a real blow'.
'It is important for the Government to end the current uncertainty and guarantee that local areas will receive all of the EU funding they have been allocated by 2020, regardless of whether decisions over which projects it should be spent on have been made or not,' he said.
'This is essential to avoid essential growth-boosting projects stalling and local economies across England being stifled.'
'An urgent government commitment to protect all of this funding is imperative so local areas can get on with the vital task of creating jobs, building infrastructure and boosting growth,' Lord Porter added.