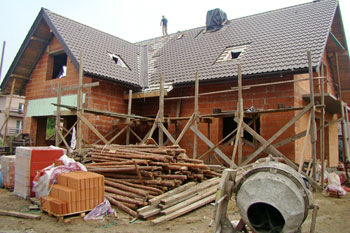 Nearly £58m has been allocated to 53 councils in England to deliver thousands of new homes on underused and derelict land.
The Brownfield Land Release Fund will enable councils to develop brownfield land and demolish derelict buildings and disused car parks and garages.
The funding is expected to deliver an extra 5,600 homes on these sites, and support up to 17,000 jobs across the housing and construction sector.
Cabinet Office minister, Lord Agnew, said: 'This support being provided to local authorities is another clear demonstration of this government's commitment to levelling up the country.
'The latest projects to benefit from this support, through Brownfield Land Release funding, will not only help unlock under-used public sector sites for homes but also help deliver jobs and save taxpayers' money.'
Councils will also be able to bid for a further £20m to help accelerate the self and custom build sector.
Cllr James Jamieson, Local Government Association chairman, said: 'One Public Estate and Brownfield Land Release funding play a crucial role in supporting the recovery from the COVID-19 crisis, and supporting councils to transform their assets, create better services, and release land for much-needed new homes and regeneration across the country.
'This latest news is more proof that this programme works. Councils recognise how valuable this support is, and are being ever more ambitious in their ideas to use this funding to kick-start transformation, regeneration, and new development in their communities.'