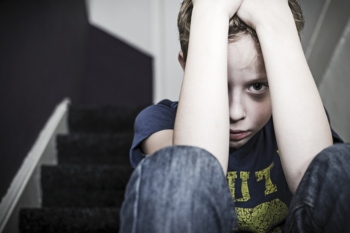 Hundreds of thousands of children who missed out on early help services are being re-referred to social care within a year, new research has found.
A freedom of information request by Action for Children found that between 2015/16 and 2019/20, there were 1.26 million occasions where a closed assessment did not lead to an early help referral. A quarter of these children were re-referred to social care within 12 months.
The charity said this equates to around 64,000 children a year missing out on early help that can reduce the number of children going into care and help the pressures on overstretched and underfunded social services.
The research also found that nine out of 10 councils in England cut spending on early intervention services for children between April 2015 and April 2020. Some local authorities - such as Medway, Northamptonshire and Sunderland – have reduced this spending by more than 70%.
Imran Hussain, director of policy & campaigns at Action for Children, said: 'Despite the evidence that early help services reduce harm to our children and save money on more costly crisis intervention, the last decade has seen significant budget cuts to these services.
'The funding and the incentives in the system are working in the wrong way. The lack of early help leaves children vulnerable, and means we are only intervening when it's too late. This leads to more children going into costly care later down the road. This is morally and economically nonsensical. There is nothing more costly than a missed opportunity.'
The charity is calling on the Government to introduce a legal duty on councils to deliver early help for children, increase funding for early intervention, and collect data on early help provision and outcomes.
Matt Dunkley, chair of the ADCS Resources and Sustainability Policy Committee, said: 'There is no doubt that the earlier we work with children and families to help them overcome the issues they face, the less impact these challenges will have on their lives but also on society as a whole. The problem is there is currently not enough funding in the system to enable this approach in all local authorities.
'For years, ADCS and others in the sector have called for long-term funding in early help and preventative services.'