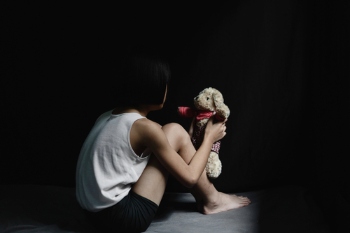 One in three trafficked children go missing from local authority care, according to new research from a group of children's charities who also warn the Nationality and Borders Bill will make it harder to tackle exploitation.
A new report from ECPAT UK (Every Child Protected Against Trafficking UK) and Missing People finds that around 31% (378 of 1,231) of trafficked children went missing from local authority care in 2020, which is a rise of nearly 25% since 2018.
Published in When Harm Remains, these new figures have prompted a group of children's charities, including Barnardo's and The Children's Society, to write to the Home Office, the Department for Levelling Up, Housing and Communities, and the Department for Education to call for more action to be taken against the trafficking of children.
The charities warned that the Nationality and Borders Bill will increase the likelihood of trafficked children going missing unless there are special protections for children in the Bill's modern slavery and trafficking proposals.
However, there are signs such protections might not be included. For example, during the report stage in the Commons parliamentary under-secretary of state for justice and tackling illegal migration, Tom Pursglove stated: 'To create a carve-out for one group of individuals, as amendment 190 seeks to do, would undermine this approach and create a two-tiered system based on the age at which exploitation may have taken place.'
The charities argue that without special protections for children, it will be harder to protect young people from criminal exploitation.
'Child victims need more protection, but instead, the impact of the Bill's proposals will be massively detrimental, with more children going unidentified, unprotected, penalised and at further risk from criminals who seek to abuse and exploit them,' the charities wrote.
Patricia Durr, CEO of ECPAT UK, said: 'This report highlights an existing child protection crisis for children who have been trafficked who are already extremely vulnerable and at risk of going missing from care in the UK.
'Our report shows just how much more at risk trafficked and unaccompanied children are, and should prompt action from the government, local authorities, police and all safeguarding partners to ensure that these children are afforded more protection.
'It is hard to understand why the Government is currently creating laws that will make this problem worse and will put child victims of trafficking at risk of further exploitation. There is still time for the Government to shield children from the dangerous proposals on modern slavery in the Nationality and Borders Bill, and to make clear that all decisions must be taken in children's best interests.'
A Government spokesperson said: 'We are committed to tackling the heinous crime of modern slavery and ensuring that vulnerable individuals, especially children get access to the right support.
'This is what the Nationality and Borders Bill will deliver, through enhanced legal aid provision and by giving temporary leave to specific victims, those who've suffered this horrendous crime will be able to begin the process of recovery and rebuilding their lives.'