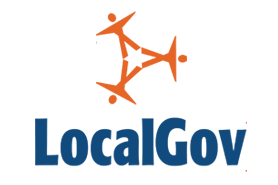 In our first guest post for LocalGov we established that investing in tourism could be a great way to benefit a local area. Today we're going to take a look at how starting a tourism partnership can act as the framework and driver to deliver these benefits.
A tourism partnership is a formalised group who want to improve, invest in and benefit from bringing visitors to their area. From our experience setting up partnerships, and working alongside them we have worked out six main attributes for success.
As with any group it is a good idea to have a clear idea of who is in charge of what. Leadership is the first key for running a tourism partnership. Tourism overlaps many areas of business and regulation, and therefore whoever leads will have to be prepared to lead across these areas, political, social and financial.
It is a good idea to have a partnership manager in local government to coordinate project activity and manage legal aspects and financial objectives internally as well as externally as they have ready access to the most useful information.
Alongside this strong leadership everyone needs to be behind the idea in order to drive it. Engaging a multi-sectorial group gives a way into ever-wider groups such as chambers of commerce or community groups. For local government it is important to reach into these groups and illustrate to the groups how involvement in the partnership will benefit them. This works as a fine opportunity for breaking down communication barriers and the networks are usually very strong once trust is established.
As with any group having a structure in place and responsibilities for activity is the most effective way of making the group accountable for its own progress. There needs to be an agreement over what the partnership will look like, how it will run and what it aims to achieve. It is usually easy to highlight the need for a tourism partnership, difficulty comes from the bureaucracy it can entail, and local government support comes into its own at this point.
The foundation is formed by the markers of success. Local government can bring together the groups in workshops for action planning. This opens the field of opportunity and helps separate out the best and most achievable ideas to take forward. It then provides tangible goals for measurement of successes and sustains a level of motivation towards growth and economic targets.
From this point it is vital to keep looking forward so that the project doesn't come to a stop. Planning in regular meetings and workshops for future proofing will ensure the sustainability of the partnership and enable the tangible benefits to develop. Tourism is not a quick fix, it needs to be given a chance to develop and evolve as people become more aware of what an area has to offer.
Our final stage is communication. It is important that there is good communication both internally and externally. Using social media, newsletters, mailing lists are all necessary to keep everyone informed as to what and when things are happening. In order to keep information flow primed it can be useful to have training together or facilitated workshops on how to attain and sustain project outputs and momentum; this way everyone is pulling and shouting in the same direction and gives the partnership a greater reach and audience.
In summary the six key attributes are communication, sustainability, action planning, structure, community involvement and leadership.
If you would like to see some examples of tourism partnerships in action Hidden Britain has some freely available case studies including Hassocks, Wootton Bridge and Thame.
Nicole New is from responsible tourism charity Hidden Britain