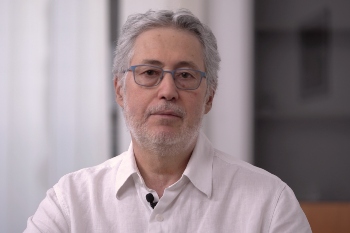 LocalGov caught up with Claudio Parrinello, CEO and founder of PlanetWatch, to find how air quality monitoring is being disrupted on a global scale by leveraging advanced technologies and the power of communities.
Q. Why is air monitoring so important right now?
A. Air pollution is currently one of the biggest threats to our climate, but it is also one of the biggest threats to the population's health. The impact of air pollution on our lives was made abundantly clear when, earlier this January, Londoners were warned to limit their outdoor exercise following soaring pollution levels. This episode of "very high" pollution ranked ten out of ten for potential harm, the first such event since March 2018. With recent research showing that as much as 1.8 million excess deaths were caused by pollution in 2019 alone, fighting air pollution must become a priority.
In addition, the pandemic has highlighted the importance of indoor air quality. On average, we spend 90% of our time indoors and, according to the WHO's estimates, 3.8 million people die prematurely each year from illnesses attributable to household air pollution. Clearly, tackling both indoor and outdoor air pollution is now more important than ever. Therefore, air monitoring is the key to identifying dangerous areas of high pollution, both indoors and outdoors, and enacting solutions which can help improve the health of both our planet and population.
Q. What role can individuals play in monitoring their air?
A. Increasingly, individuals want to protect the environment around them. For example, younger generations are particularly passionate about their climate. In fact, a recent survey revealed that 60% of young people are very worried or extremely worried about climate change whilst only 31% feel governments can be trusted with the task. In light of this, it is clear that individuals are seeking for a way to get involved in tackling climate change and find solutions beyond government policy.
At PlanetWatch, we encourage citizens to look after the air they breathe. Our unique system incentivises citizens to operate air quality sensors and earn tokens as rewards for data streams. By relying on this community of PlanetWatchers, we are able to quickly and cost effectively build a dense air monitoring network on a worldwide scale – an example of citizen science at its very best. This empowers individuals to play a role in improving their local environment and to gain knowledge about the air they are breathing. Where many may have felt that climate change is too big of an issue for them to truly make a difference, PlanetWatch's system lets individuals contribute to the wider effort simply by the smaller action of collecting data.
With more than 90% of the global population currently breathing air with pollution levels that are well above the WHO's 2005 guidelines, air quality is an issue affecting everyone and, as such, everyone should have the opportunity to play a part in addressing it. A community-driven approach to air monitoring puts individuals at the heart of the process enabling them to take charge of the future of their planet.
Q. How does a community-driven approach to air monitoring improve data collection?
A. Air monitoring is essential to identifying pollution hotspots and gathering the necessary volume of data to inform policies and initiatives that ultimately tackle high pollution. However, traditional air monitoring methods rely on a scarce distribution of sensors which can only produce, at best, an approximation of local data making it difficult to truly pinpoint areas of concern. By empowering individuals to utilise air monitoring sensors, a real-time network of sensors which deliver accurate and hyperlocal information is created.
PlanetWatch's distinctive feature is its blockchain-based data recording, tracking and incentive system, which encourages PlanetWatchers to stream air quality data to earn tokens. PlanetWatchers will shortly be able to use these tokens to buy useful products or even, following our partnership with Treedom, plant trees in sustainable forests.
As a provider of environmental data, PlanetWatch was naturally led to partner with Algorand, which offers a highly scalable, decentralized and secure blockchain, being also one of the "greenest" available options in terms of energy consumption. This blockchain technology safely stores information from sensors anonymously, building a global and permanent air quality ledger which can provide increasingly reliable insight into the quality of the air around us.
Accuracy of data can be important on a personal scale. For example, considering 16% of global children's asthma cases are linked to air pollution levels, equipping individuals with up-to-date information on the air they breathe can be an immediate matter of health. Nonetheless, with a network of more than 50,000 sensors already installed - mostly in Europe and in the US -, and plans to reach relevant coverage across at least 20 large cities around the world in 2022, this system of air monitoring is also key for filling in the gaps in governmental networks and allowing local authorities to enact change on a wider scale.
Q. How can local authorities utilise this air monitoring system?
A. By adopting this community-driven approach to air monitoring, local authorities and communities can leverage real-time data on pollution levels to enact smarter policies and counteract the damaging effects of pollution. The hyperlocal data enables the most effective solutions, such as traffic reduction schemes, emission taxes and the identification of safe locations for public facilities, to be set.
Through harnessing this real-time hyperlocal air quality data, local authorities can, for instance, become aware of the best times to exercise outdoors in specific regions or specific days to avoid high pollution areas. As a result, PlanetWatch's system has the potential to trigger real policy change delivering long-term health and environmental benefits to local communities. Our recently announced partnership with the Mayor of Miami to create a network of sensors around the city highlights how local authorities are already taking advantage of this data to drive change. A smarter air monitoring system can lead to smarter policies and smarter cities.
Considering 800 lives were saved across Europe during the first lockdown due to better air quality, it is clear that improving our air quality is essential. Having the correct data to support policies against pollution will be key to continue working towards protecting the health of our population and our planet.