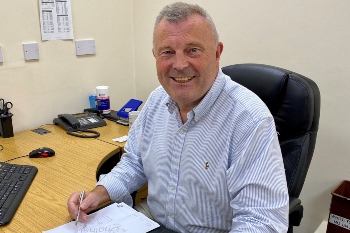 According to research carried out by Carbon Copy, nearly 75% of the UK's local councils have declared a 'climate emergency' – with more than half of them also setting a goal of achieving net-zero carbon emissions by 2030 or earlier.
And, as the Local Government Association outlines, this is seeing them join forces with communities and partner organisations to implement measures that reduce the impact of climate change within their local areas.
But while the benefits of carbon reduction are often associated with implementing awareness-raising campaigns – which are undoubtedly an important factor – one key area which shouldn't be overlooked is sustainable procurement.
The benefits of sustainable procurement for local authorities
When it comes to the procurement of goods, price is, of course, an important factor – especially for tightly squeezed local authority budgets – but social, environmental, and economic considerations must also be taken into account.
This is to ensure purchases reap not only ethical and ecological advantages, but that they also look after a council's bottom-line.
Taking waste storage containers as an example, the quality and origin of the material used is key.
For instance, if a local authority procures a large volume of wheeled-bins based solely on a cheaper price, while this may appear to be saving money, it's likely that not only will the plastic content be less, but the material will also be of a lower quality.
While this may not necessarily matter immediately, in the long-term this will see councils spend more – having to replace units more frequently.
In fact, in a report by the department for Communities and Local Government, it was revealed that £70m could be saved by town halls every year through 'better procurement and more standardised processes', of the nation's bins.
Ultimately, procuring from organisations which have sustainability and resource security baked into their manufacturing operation, is the only way local authorities can be sure the bins they buy are futureproofed.
Taking a look at European practice
While the material quality is undeniably important, equal attention should be given to the design of the unit.
Improving recycling rates is always high on the agenda for how local authorities can help to reduce the amount of household waste being landfilled.
And the answer could lie in the approach our geographical neighbours are taking.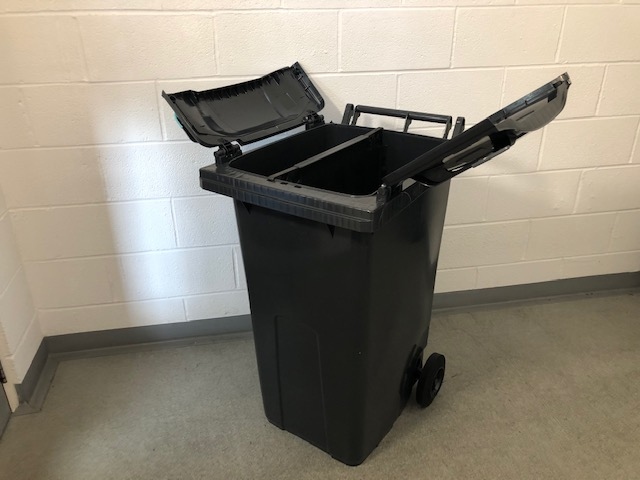 Underground Waste Systems (UWS) and Split-Bins are just two solutions – implemented in countries such as Spain and Denmark – which are not only helping to tackle pollution and waste contamination levels, but also improve the health and safety of refuse vehicle operatives.
Split-Bins are single container systems with a dual-stream capacity, meaning that larger volumes of material can be stored and separated – when compared to their box counterparts.
This not only helps to futureproof the increase in waste separation, but also reduces the collection rate – lowering CO2 and fuel costs.
Many UK local authorities also use boxes or caddies instead of bins for recyclables, which can be lost or damaged more easily, when compared to a wheeled bin. Not only is the life expectancy of a bin higher than a box, but logistically, if boxes are lost, someone has to replace them – this then inflates the cost to include labour and transportation fees too.
In addition, there's also improved health and safety for refuse collection crews, as Split-Bins involve no manual handling of the waste or lifting of separate containers – meaning there is less risk of repetitive strain injury.
UWS also carry major benefits for local areas where recycling is problematic – due to lack of space – as they cannot only hold large volumes of waste, but access to the system can be regulated, meaning only people from a certain block of flats, or specified area, can access it.
And, with hybrid working set to be a trend that continues after the pandemic, how the nation addresses the increase in recyclables needs to take priority now.
An upfront investment for a lifetime of benefits
Closing the loop via sustainable procurement of waste storage equipment requires buy-in – both ethically and financially – from local councils, in order to make it possible.
And while there is an initial investment needed to set up the circular model, once it's established, the return-on-investment process then kickstarts.
However, it's important to note that after the initial investment, sustainability efforts don't stop there – procurement alone is not the answer.
For it to be truly successful, local authorities should ensure they partner with a supplier that offers a takeback scheme – collecting any end-of-life containers and then reprocessing the material to manufacture more units, to the same high-quality standard as the original product.
Councils should therefore look out for quality assurances such as the RAL mark and The Blue Angel ecolabel – the latter of which means the level of post-consumer resin (PCR) in the plastic must be a minimum of 80%.
Putting this into context by looking at HDPE – a material commonly used in the manufacturing of bins — the energy consumed in the production of recycled HDPE is 12% of that required to process its virgin counterpart. In addition, the overall environmental impact from producing recycled HDPE – as a CO2-emission-output equivalent – is 35% that of virgin.
So, by embracing a more circular model, councils are also reducing their carbon footprint and helping to preserve the earth's depleting resources.
What's next?
Local authorities play an essential part in helping communities to reduce waste, improve recycling, and foster a sustainable mindset – and they already do a great job. But, when looking at what more can be achieved, sometimes this means swapping the way 'things have always been done' for a new approach.
And to create big change, we have to start somewhere small, otherwise we'll be paying a bigger price than simply our annual council tax – it will be that of our planet's future health.
Peter Vernon is MD at ESE World Ltd