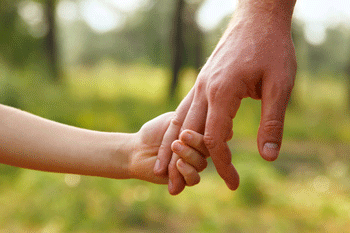 Councils may believe a recent Supreme Court ruling ratifies how they are addressing shortages of secure accommodation for children, with this also offering them more protection against potential litigation claims. It's not as clear cut as this and local authorities may still find themselves in a precarious position.
On Friday 30th July 2021, the Supreme Court dismissed an appeal from a 15-year-old in the care of Caerphilly County Borough Council. The child met the statutory criteria for a secure placement laid down in Section 25 of the Children Act 1989, but had been placed by the local authority in two different sets of accommodation, neither of which were registered children's homes or approved for use as secure accommodation. The case focused on the legality of the council's placements of the teenager, and what weight, if any, should be given to the child's consent to their deprivation of liberty.
Local Authorities are entitled to place 'looked after' children in secure placements if they meet the Section 25 criteria, but the regulations require them to place such children in homes approved by the Secretary of State, and there's the challenge. Demand for beds has vastly outstripped availability in these specialist secure placements, resulting in local authorities having to commission unapproved placements.
The situation has forced local authorities to seek orders from the High Court under the inherent jurisdiction to authorise secure detention elsewhere than in an approved children's home.
High Court inherent jurisdiction is exercised where there is reasonable cause to believe a child is likely to suffer significant harm. If applied, this authorises the child's placement in unregistered secure accommodation but does not necessarily absolve a council of its legal obligations.
Interestingly, in the Caerphilly Council case, the 15-year-old had consented to their deprivation and had therefore argued that there was no need for the council to apply to the Court to authorise the restrictions on liberty. This appeal was dismissed, with the ruling appearing to strengthen a council's position in terms of using inherent jurisdiction for unapproved placement.
Despite these recent developments, the position for councils has not really changed. If anything, the situation could soon become more complex. Following reforms to unregulated care provision, new regulations come into force on 9th September this year, which will effectively ban the placement of children aged under 16 in independent and semi-independent settings.
These legislative changes are being made as £24million is committed by Government to creating more places for children in secure, registered children's homes. In theory, this should address shortfalls in regulated provision and reduce the potential liabilities facing councils, as they won't have to utilise alternative arrangements.
In practice, the shortfall in secure provision will not be filled by September 2021, and it is likely to take quite some time before local authorities can wholly place vulnerable children in registered approved accommodation. Until this point, councils could still find themselves liable for any serious harm experienced by a child in their care, who is living in a non-Ofsted approved setting.
Local authorities may also face claims from other parties who experience harm when providing care involving restrictive liberties in an unregistered environment. Given that councils hold a duty of care under the Children Act 1989 to provide children in their care with appropriate accommodation, they would benefit from a 'measure' against which they will be judged.
Formalised temporary or time-limited guidance might be an option for central government to consider, until such time as supply meets demand for secure beds. This might outline minimum level criteria for unregistered properties to adhere to, and perhaps be supported by an independent inspection regime to monitor quality.
An adjudicator could be considered to preside over these measures to sanction the temporary placement of vulnerable children until the £24m investment is realised. Creating such a framework could reduce the pressures on the Higher Courts to consider the ever-growing numbers of applications to exercise its inherent jurisdiction. It might also reduce the time it takes to both place a vulnerable child and access the care they require, whilst simultaneously creating a pathway for experienced care providers to achieve Ofsted-approved status.
With changing legislation on the horizon and growing acknowledgement of the secure accommodation shortages, councils need support to mitigate the risks of fulfilling their duty of care to safeguard and promote the welfare of children.
Lucy Harris is a partner at Forbes Solicitors.