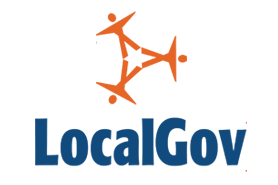 Most readers will be aware the Local Government Pension Scheme (LGPS) is a large, national public service pension scheme governed by secondary legislation, divided into 89 separate sections in England and in Wales.
Each section is administered as if it were a separate pension scheme by an administering authority.
Latest Issues
Over years of dealing with LGPS (from an administering authority and a scheme employer standpoint), issues encountered have centred on technicalities and, e.g. funding strain caused by permitting/ causing members to retire early. Recently, challenges such as those below, have arisen. If left unresolved, these challenges can have significant cost consequences.
Certain administering authorities are carrying out reviews of the status of employers. As part of the review process, many LGPS employers have been asked to sign new 'admission agreements' or 'deeds of confirmation'. Such agreements seek to (re-)confirm an employer's status in the scheme and their commitment to legislation governing the LGPS.
(a)The reader might ask 'so what?' Part of the problem is uncertainty caused by authorities failing to explain why employers should enter in to such agreements. E.g. an employer may change its status within the scheme, which may lead to a review of the strength of its covenant towards the scheme - this could cause its contributions to be revised upwards.
(b) What can an employer do? Employers should consider challenging administering authorities to explain themselves. There may be a good reason for an employer to sign a new document. Our experience is that an authority is seldom forthcoming with its reason(s) for this. Until reasons are provided and scrutinised, we ask; why would you sign?
(c) Employers should take (legal) advice before signing the 'new' document in order to understand why they need formally to confirm something which had previously never been in doubt.
(d) This firm has advised in cases where institutions were asked to sign LGPS documentation on the basis of 'legal complexities'. In each case, authorities concerned didn't explain what the legal complexities were; nor how they got from (A) 'there are legal complexities' to (B) 'you need to sign a new agreement'.
(e) How we have helped. We have assisted institutions throughout the process of satisfying themselves and their governing committees that they are acting properly in signing (or not signing) documentation. Part of this process involves preparing correspondence on the institution's behalf which sets out the points on which the institution needs to be satisfied before it is able to sign. Sometimes it turned out that signing the document purported is in the institution's best interests – sometimes not.
(f) NOTE: it is acknowledged entering in to a new / revised / more up to date agreement may be appropriate. In certain cases, it isn't difficult to see why an administering authority might want a more up-to-date agreement to be entered in to.
Then again, such documents are important and taking advice may prevent the employer falling victim to the law of unintended consequences – e.g 'Employer X' signs an agreement which re-classifies its status within the LGPS. Employer X signs having decided to take the administering authority's word on trust and to save time and money.
What could go wrong? Let's say that the new agreement permits the administering authority to require a bond or guarantee as a condition of continued participation in the LGPS. Then the administering authority requires a bond/ guarantee and let's say that the value of the bond/ guarantee required comes to £[y] million. The cost of signing the document without fully understanding its consequences suddenly assumes real significance.
Comment
Some documents need to be signed as a matter of administration but it does not follow that this principle applies to all documents. If faced with a routine-looking document, readers are advised not to take its contents on trust.
Paul Carney is partner at Shoosmiths.