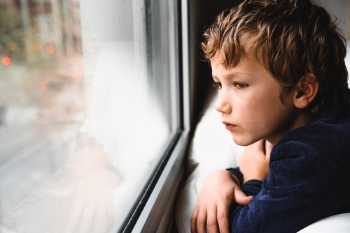 Cllr Christopher Carubia, deputy leader of the Liberal Democrat Group, Wirral Council makes the case for Government regulation of childcare placement costs.
There are two areas that take, by far, the biggest bite of any council's financial pie, and that is adults and childrens services – both statutory requirements that leave little left for the other services residents expect a council to provide. In a time where we are fighting to stay afloat and to keep ahead of the rising cost of living and the impact inadequate funding is having, many councils are working hard to stave off bankruptcy. But how can you plan and budget for the number of children coming into care. The answer is you can't.
Many councils' budget reports are predicting ever rising deficits over the next three years, citing the ever-growing demand for both adults and children's services, which under the current funding, simply cannot be sustained. The number of Wirral's children in care, for example, is around eight hundred, the cost of which in 2022/23 was £27.952m. The current average cost of a care placement for Wirral is £5887.83 per week. With the cost for our children with more complex needs being many times higher. When a child arrives in need of a placement it is a rush to the phones to find somewhere that can provide for the needs of that child and the net is cast far and wide across the country. As smaller providers are closing or being bought by larger concerns this very bespoke pool reduces and the sector can become a bidding war for any remaining places available. It is not unusual for the cost for a child placement to be many thousands of pounds a week as there is no legislation to place a fixed cost for a basic placement.
It is appreciated that the needs of children differ, especially when special needs are to be considered, but a base line of costs would at least give councils a fighting chance. We are in a situation where the disparity in costs and availability forces councils to place children far away from their local area, which causes additional costs for face-to-face support and can make it impossible for some families to visit their children adding to that child and family's issues. It is also accepted that vulnerable children in care away from their local environment and support structure are more susceptible to grooming and being coerced into county lines and these issues could be eased if the costs were the same across the board, so the filter applied in obtaining a placement changed from lowest cost to nearest first.
Some years ago, closing children's homes run by councils was the norm as it was more cost effective to use the private sector. Today the attitude has been reversed with councils realising that due to the spiralling costs and distances involved it may be prudent to revert to council run homes.
In Wirral we entered a partnership with Juno CIC, a not-for-profit organisation to provide four local care homes, the first of which is successfully up and running. But this change over will take time and as the need for placements increases – as the national figures show – the costs will follow suit in a market built on supply and demand. If we can say what is acceptable within guidelines for media such as television and newsprint, regulate fuel companies and have a monopolies commission that restrains private companies from having a grip on an industry, then why can't Government give this area the same consideration.
Yes, it is a complicated issue to deal with; but the issue of placements for children does need a root and branch reform if councils are going to be able to give children and families the best services that I know they are desperate to provide.