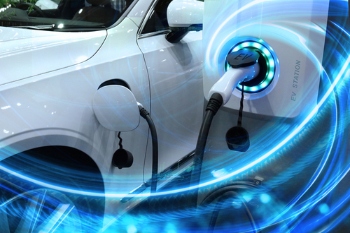 The take up of electric vehicles across the UK is showing sure and steady growth. The Department of Transport figures for 2021 showed that, up to the end of May,500,000 electric vehicles had been registered. Ahead of the 2030 ban on sales of diesel powered vehicles this move towards electric powered vehicles (EVs) looks set only to increase.
However, in parallel to this growth in EV ownership is the very real need for the UK's EV charge point network roll out to keep pace. At present the UK has about 25,000 charging points for EVs – compared with a requirement of more than 250,000 by the end of the decade. The Society of Motor Manufacturers says that we need to be installing more than 700 a day. Last month 872 new connections were installed. For EV drivers, long journeys in particular currently require a lot of planning, and some good luck, to make sure that they can get from A to B without finding themselves stranded, out of charge. Current regional disparities in charger numbers are also huge – rural areas present a definite issue for charging, with the Competition and Markets Authority saying recently that without local authority rural charging point roll out the diesel ban itself might be put in jeopardy.
The need for more charging points is obviously crucial – and it is here that there are opportunities for local authorities to seize the opportunity and benefit from the EV revolution.
Like petrol stations, the location of EV charge points will be crucial. They should be convenient, regularly spaced and have sufficient capacity for planned usage. Here, planners and councillors need to consider how this need can compliment their community; How can charge point locations be used to drive foot-fall to key local destinations? And how can authorities best monetise the opportunities that EV's present?
One example would be that of an unloved High Street. As part of a broader regeneration package, placing charge points in the local area would act as an incentive to EV drivers to stop by, do some shopping, have lunch and charge their car at the same time. The draw here is that EV's take time to charge and people need something to do whilst they're waiting – visiting shops and cafes are the perfect pastime. For evidence of this thinking in action, look to the private sector – petrol forecourt owners are fast developing their spaces into eating experiences, attempting to draw in motorists with the lure of food choices and dining experiences alongside getting their vehicles filled up. Shop sales are often high and everyone benefits from the increased foot-fall and spending.
The same should be considered when developing or renewing out of town shopping centres, car parks or recreation areas. All offer the potential for local authority income from sales and rental charges. It's a two way win – public access to chargers increases footfall and venue popularity whilst income for the local authority and businesses can rise.
An additional incentive is Government funding, which could help with including charge points in planning. The Government has said it will invest £1.3billion in electric charging infrastructure over the next four years.
As well as this, the chargers themselves also offer a monetising opportunity. There is the potential to sell advertising space to third parties on the screen of the charger, a useful ad or public information channel for getting in front of EV drivers. Given that charging can take some time you could effectively have a captive audience of those who chose to spend their charging time in their cars.
We're undoubtedly at the outset of a massive change in behaviour regarding driving - plugging in the car will be the norm and we will automatically build in charging times to our schedule - e.g. leaving the car charging whilst shopping.
The opportunity here for local authorities is real. Authorities that are on the ball can use this infrastructure roll out to the benefit of their communities and also local finances. Boxes for redevelopment, green initiatives and generating local wealth can all be ticked.
Local authorities and councils who aren't already should be actively looking to see how this oncoming change can benefit them and their communities.
Justin Skinner is head of EV Charging Operations at Pilot Group.