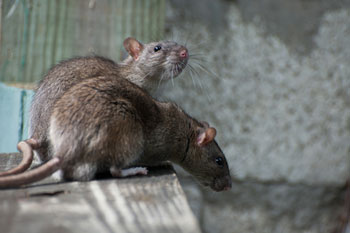 National trade body the British Pest Control Association (BPCA) is marking World Pest Day with a targeted campaign to local authorities.
BPCA is urging councils across the UK to put pest management firmly on their radar, highlighting the threat to society and the knock-on effect to public health that can be caused by infestations.
Ahead of World Pest Day, which takes place on 6 June, BPCA is sending a Pest Management Toolkit to local authorities, featuring a wealth of information of relevance to the sector, which highlights the key issues surrounding pest management.
Included in the toolkit is the BPCA's A to Z of Pests, a reference aid for identifying pest species, which the Association encourages local authorities to utilise or even link to.
A House of Pests animation, highlighting the key public health, social and economic impacts that can be caused by a variety of different species is also included.
Most importantly, councils are being encouraged to use the Find a pest controller tool. This is the only search engine that shows only pest management companies with the correct insurances, fully qualified technicians and who have been audited to the European standard in pest management.
Dee Ward-Thompson, BPCA's Technical Manager, said: "Local authorities have a key role to play in effective pest management.
"Sometimes the matter can be overlooked, but pest problems can significantly impact on major areas including public health, reputation and the environment.
"However, local authorities are perfectly placed to raise awareness of the challenges faced and to communicate the vital message of protecting public health across the UK.
"In particular, local governments can contribute by recommending qualified, trusted and audited pest management companies working to the industry codes of best practice."
The importance of effective pest management is reflected in light of a recent report, which has revealed the presence of a new generation of rats carrying a genetic mutation, making them resistant to some conventional poisons.
A study by the University of Reading, commissioned by the Campaign for Responsible Rodenticide Use (CRRU), has identified "the massive extent of L120Q resistance across the whole of central southern England."
It also reports that rats without the genetic mutation are being killed off by poison, so the resistant species are taking their place, leaving a growing population of resistant purebreds.
With their numbers expanding, there could be a significant risk to public health if their population is left unchecked, in both urban and rural environments.
As a result, BPCA suggests that rodents must be dealt with by those with the skills required to understand their behaviour and their habitat, and who know how to treat any particular strain.
Ms Ward-Thompson added: "Local authorities should be aware of the situation and have the knowledge in place, so they offer the right approach to take to tackle the issue.
"Factors such as rodenticide resistance highlight why pest control needs to be taken seriously and we hope this campaign to mark World Pest Day will go someway to rising awareness of the issue."