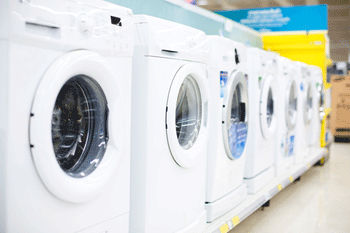 Around 10 fires are caused by faulty white goods every day, according to new figures, leading to a call for more stringent tests of tumble dryers, washing machines and other appliances.
The findings of a survey of fire brigades follows a call earlier this year by local government leaders for action on the safety of household equipment.
The Local Government Association (LGA) said all white goods should have fire-proof markings on them after manufacturers admitted 100 types of tumble drier posed a serious risk.
Now freedom of information requests sent to fire brigades by the Liberal Democrats have revealed that more than 9,000 fires have been caused by faulty white goods in the past three years.
The party called for an urgent review of standards to prevent a repeat of the Grenfell Towers tragedy, thought to have started when a refrigerator caught fire, and said landlords and councils should be required to carry out regular electrical safety checks.
Its former leader Tim Farron said: 'We need a full review of current standards and tougher measures to ensure all potentially lethal white goods are recalled.
'Landlords and councils should also be required by law to carry out regular electrical safety checks, as is the case for gas.'