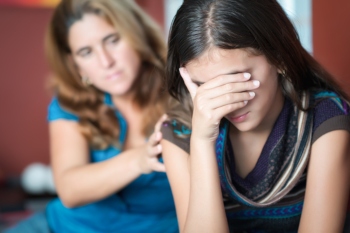 Thousands of teenagers from all backgrounds are at risk from exploitation, grooming and harm because their families aren't getting the support they need, a report has warned today.
The Commission on Young Lives points to a decade-long breakdown in help and support, calling the dismantling of Sure Start 'a historic mistake'. The report also found families feel ignored and abandoned, with services frequently being done to them rather than with them.
Parents told the Commission they were told no help exists, or were given ineffective responses, when they reported concerns to social services or the police.
The report calls for a new partnership with families to safeguard vulnerable teenagers, including the reintroduction of the Government 'Family Test' to assess the impact of all Government policies on families.
Other recommendations include a legal duty for local agencies to deliver early intervention and the roll out of Family Hubs in every disadvantaged area.
Anne Longfield, Chair of the Commission on Young Lives, said: 'The conveyor belt of vulnerable children available to county lines, gangs, and abusers will continue to roll on while families are left without help beyond a blizzard of bureaucracy and assessment forms, and where they feel services are being done to them rather than with them. <[>'I am increasingly struck by the number of middle-class parents who are discovering what many disadvantaged families have known for years: organised criminals have a ruthless business model, and the decade-long breakdown in help and support, combined with the impact of Covid, is exposing their teenage children to serious violence and exploitation. They don't know where to turn to when it happens and feel abandoned and ignored.'
Iryna Pona, policy manager at The Children's Society, added: 'We would welcome a much wider rollout of family hubs to offer this support, but these should be just one part of a huge package of government investment in children's social care to help rebuild early intervention services ravaged by years of funding cuts.
'The Independent Review of Children's Social Care is this summer likely to place a strong emphasis on early help in its recommendations, giving ministers a golden opportunity to respond with the funding needed by councils.'