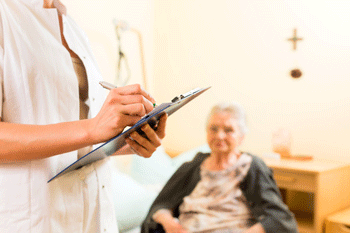 Local government leaders have proposed a series of tax increases as 'possible solutions' to paying for adult social care over the long-term.
The Local Government Association (LGA) today launched a nationwide consultation on how to make the adult social care system more sustainable.
Income tax for taxpayers of all ages could be increased, the Green Paper suggests. A 1p rise on the basic rate could raise £4.4bn in 2024/25.
The LGA also calculated that a 1p rise in national insurance could raise £10.4bn in 2024/25.
The consultation, which is the biggest launched by the LGA, is also seeking the views of individuals and organisations from across society on the idea of a new Social Care Premium.
This premium would involve charging the over-40s and working pensioners an earmarked contribution. The LGA says that if everyone over 40 paid the same amount, £1bn could be raised which would mean a cost of £33.40 for each person aged 40 plus in 2024/25.
The Green Paper also proposes means testing universal benefits, such as winter fuel allowance, which could raise £1.9bn in 2024/25.
Finally, it suggests allowing councils to increase council tax. A 1% rise would generate £285m in 2024/25.
The LGA estimates that adult social care services face a £3.5bn funding gap by 2025, just to maintain existing standards of care.
'We cannot duck this issue as a society any longer,' said Cllr Izzi Seccombe, chairman of the LGA's Community Wellbeing Board.
'Our green paper is the start of a nationwide public debate about the future of care for all adults, and how best to support their wellbeing, and we encourage as many people and organisations to have their say on how we pay for it and the responsibilities of citizens, families and communities.
'Adult social care and support matters. We must fund it for the long-term so that people of all ages can be supported to live the life they want to live.
'Building a better society means ensuring that everyone receives the care they need to lead a good life: well, independent and at home for as long as possible. This process must start now.'
Glen Garrod, president of the Association of Directors of Adult Social Services (ADASS), commented: 'The Local Government Association's (LGA) publication of their version of a 'Green Paper' for social care represents an important contribution to the debate about what we want society to look like from one of the key contributors to delivering that future.
'ADASS will work with the LGA alongside all stakeholders in this critical debate to ensure the voice of adult social care remains prominent throughout. This document maintains a much needed profile in the lead up to the Governments formal Green Paper due now in the Autumn.'