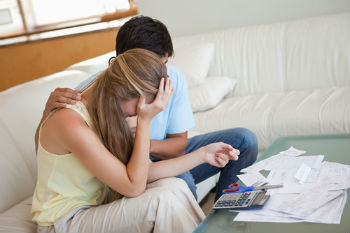 The Government should protect work incentives for low income families, urges the Centre for Social Justice (CSJ).
In a new report, the CSJ calls on chancellor George Osborne to safeguard the work incentives provided by Universal Credit (UC) during the tax credit reforms.
The CSJ suggest four potential options the Government could look at to resolve the tax credit controversy while still making substantial savings in public expenditure:
Learn the lessons of the Benefit Cap: When the Government introduced the Benefit Cap, Job Centre Plus staff offered to speak with every affected worker in person to help them plan for the cap. This has contributed to helping people into work. The chancellor should learn the lessons of implementation from the Benefit Cap; this would still allow for £4bn of savings each year.
A Transitional Fund: Make transitional funds available to those families who lose the most from the changes. When the Government introduced the Benefit Cap it gave local authorities £110m over two years to identify and help the most badly hit make up losses through discretionary payments. Similarly, the Government has used £55m a year Discretionary Housing Payments to support those affected by the removal of the spare room subsidy – a policy which has saved about £500m a year. If the changes to tax credits are phased in, the chancellor could create a fund to help those most affected by the transition.
Slow down and phase in changes: The Government's changes to the National Living Wage and Personal Allowance are being introduced incrementally between now and 2020, the chancellor could align cuts with these dates. By doing this the chancellor wouldn't see the changes as soon, but would achieve £4bn of savings by 2019/20 as planned and the structural change he is after.
Only New Tax Credit recipients are affected: The means of impacting least on families, whilst still reducing spending in the long term, would be to apply changes to new recipients only. This is the most expensive option, but it would achieve the structural change the chancellor is after with the least social and political cost.
Philippa Stroud, chief executive of the CSJ, said: 'There are no easy choices, but these are the options the Chancellor has. What he should not do is raid Universal Credit to pay for any transitional changes or he will be recreating the same problem there.'