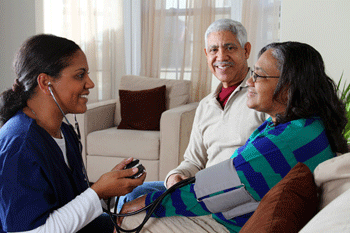 Hundreds of care home are at risk of closure in Scotland due to 'chronic underfunding', Scottish Care has warned.
The body representing care homes has warned the discussions regarding the level of annual fees for nursing and residential care are at the stage of 'virtual collapse'.
Scottish Care said it could not accept the offer of a 1% increase without putting hundreds of homes at 'very real risk' of closure.
It has called on the Scottish Government to intervene and provide more investment into the care home sector.
Dr Donald Macaskill, chief executive of Scottish Care, said: 'In recent months providers have been faced with substantial increases in the cost of fuel, food and other commodities, averaging around 8.5%. A 1% increase will simply not enable care homes to stay in business.
'Together with that many nursing homes are finding it impossible to recruit nurses. We have a one in four vacancy level and to meet gaps care homes are having to pay as much as £800 a night to find a nurse.'