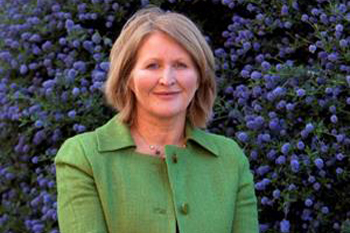 The system is struggling to cope with the increasing number of older children going into care over the past five years, a new report has warned today.
The Children's Commissioner for England, found the number of over 16s entering care increased 25% between 2012/13 and 2017/18. At the same time, the number of children over 13 increased by over a fifth (21%).
According to the 2019 Stability Index, this increase means nearly one in four children in care are now over 16.
The Index also found older children are six times more likely than those under 13 to be living in residential or secure children's homes, and nearly half are living in privately-run accommodation.
Anne Longfield, the Children's Commissioner for England, said: 'It is clear that we have a care system which is playing catch up. The new norm is shifting so that fewer babies and very young children are being taken off parents who cannot cope. Instead it is teenagers who are being taken into care because they are experiencing issues such as criminal or sexual exploitation, going missing from home, and parents being unable to protect them.
'The result is a care system that is struggling to cope and which in turn is not providing the stability that many highly vulnerable children need. We should be alarmed that one in ten children in care moved home four or more times in three years. These children are being denied the chance to put down roots, to feel part of a family and to settle at school. It is not surprising that they are often the ones most at risk of exploitation.'
In response, head of policy and research at Action for Children, Eleanor Briggs, said: 'The care system should be there to support the recovery of these vulnerable young people, not cause them upheaval, loss and distress. The new Government must urgently address the root causes of this problem, providing children with the right home and the right support, as well as properly funding early help services which work with families before problems reach crisis point.'