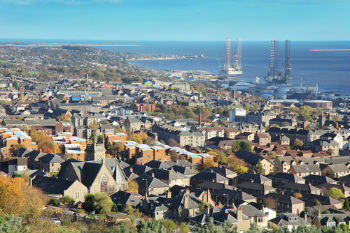 Huge areas of the UK are missing out on the economic recovery, with the North East and Northern Ireland having employment levels way below the average, according to new figures.
The analysis of ONS figures by GMB reveals that the employment rate in these regions is 67.3%, compared to the UK average of 71.6%. The areas with the highest employment rate are the South East and the East of England with 75.5%.
Paul Kenny, GMB regional secretary, said: 'The fall in unemployment is welcome. However it is time to drill down into the details of what types of jobs are being created and in what parts of the country.
'There are large swathes of the country and a great number of workers that have seen little or no benefit from this recovery.'
Dundee, Nottingham, Birmingham, Newcastle upon Tyne, Liverpool, Leicester, Newham, Walsall, Hartlepool, Manchester and Middlesbrough have all been listed as the areas with the lowest employment rate.