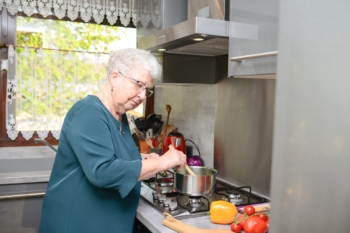 Sutton Council is currently deploying in-home sensors to improve the safety of vulnerable residents living in social housing within their boroughs. The technology unobtrusively monitors residents and provides carers with early alerts on issues such as potential accidents or declining health. The council together with IoT Solutions Group, are piloting the placement of a large number of in-home sensors across Sutton Housing Partnership (SHP) properties.
This new technology delivers automated, real-time insight about how active an individual is in their own home. If there is a drop in activity levels, automated alerts notify carers or Independent Living Officers, allowing them to respond urgently, rather than waiting for the next visit or relying on the resident to make contact. In addition to these warnings of potential illness or accident, the sensors can help identify fuel poverty risk, providing the opportunity to prevent further issues before they arise.
No visual or audio recording takes place and no personal data is collected, ensuring total privacy for the resident in their home.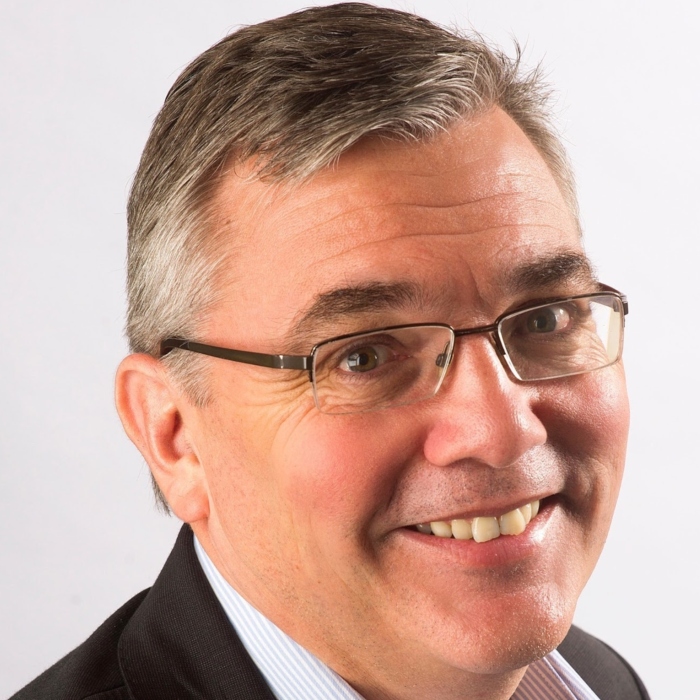 Q: Please can you explain what is happening?
David Grasty, head of digital strategy & portfolio for Kingston and Sutton Councils: As a result of the ongoing COVID-19 outbreak, demand for social care support has increased with many people having to self-isolate or shield themselves, which in turn has exacerbated mental health impacts
As the council became aware of the full extent of the pandemic, we quickly realised that we faced many new and difficult challenges. We would need to do more during this turbulent time than the standard practise of weekly calls or scheduled visits, especially if we were to continue to provide the high standards of care our vulnerable housing residents required. Barriers such as social distancing requirements were limiting our ability to determine if vulnerable residents were becoming unwell between visits or calls. Consequently we've been actively looking for technological solutions which can alert us to possible declines in health so that we can rapidly respond and intervene.
That is why we're trialling the use of NarrowBand Internet of Things (NB-IoT) technology in the form of small, low-power sensors, which can monitor residents' wellbeing, guarantee connectivity, and operate without needing to be plugged in or charged.
Q: What are your expectations for this initiative?
David Grasty: First and foremost, we expect residents to benefit from a cutting-edge system which can alert others when they are unwell, even if they're unable to do so themselves. For the council, early intervention by our care staff will lead to reduced hospital admissions and relieve pressure on similar functions within the council.
We're also expecting to see this solution mitigate issues in our existing legacy systems – for example a reduction in failed emergency alerts, where residents are unable to press pendant alarms.
Looking at the macro level, we're also expecting this trial not only to inform our future procurements, but to provide data and insights which can then be used for the benefit of other local authorities.
The trial will certainly offer a number of learning opportunities, especially as we familiarise ourselves with the use of NB-IoT connectivity-based sensors and learn how to integrate with third party end-to-end solutions in order to extract data.
Q: How does the solution work?
David Grasty: In terms of hardware, we're using a small, battery-powered IoT sensor which is sent to our residents, all of whom have fully consented to participating in this trial. Either the resident or their carer will place the device on a shelf or worktop in the kitchen – and that's it. No installation is required.
The sensor does not have a visual recording capacity. Instead it simply monitors temperature and humidity in its environment and sends that data back to our data platform for processing at regular intervals throughout the day.
In terms of software, meanwhile, the data platform uses information from the sensor to learn the typical patterns of the resident and increase the accuracy of its tracking.
This means that the software can detect atypical or unusual behaviour and send an SMS or email to the appropriate carer. Each notification can be classified as either "warning" (amber) or "severe" (red) alerts depending on how long the system has detected a lack of normal activity.
Scheme managers also have access to a dashboard where they can see the current status of residents and log any planned absences – this aspect of the system allows us to avoid false alerts.
Q: What has been the impact so far?
David Grasty: The system has had an immediate and life-saving impact. Though the system was still learning residents' routines during the first week of its deployment, it was still able to issue a red alert – one that indicated no signs of life.
After calls to the resident went unanswered, a key holder was dispatched to find that the resident had suffered a fall and broken their hip. According to the paramedics, the resident would likely have died that afternoon without intervention.
We've also found that the sensors can tackle subtler – but still serious – issues including fuel poverty, which allowed the relevant support services to step in based on concrete facts. As such, not only have the sensors successfully achieved their primary goal of – in this case – saving a life, but they also provide insights into a broader range of issues and concerns. This has allowed council staff to focus on those most in need of support rather than following a set call routine.
Q: Have you been able to integrate it into existing services or is this a standalone solution?
David Grasty: We've been careful to avoid a siloed solution – the council has worked closely with our telecare service provider (DORO – Eldercare) to embed the system into our normal operating model, and the supplier has facilitated this by providing an open API to the data. This means that the solution can be fully integrated into third party platforms.
In addition, we've gone a step further by introducing IoT Solutions to the Telecare services authority, which should allow for broader explorations of how IoT can be used in social care settings.
All being well, we're hoping that more local authorities will start taking advantage of IoT and the benefits it can bring to areas like service delivery.
Q: How does a technological solution like this support councils with limited resources and local people with high expectations?
David Grasty: We're very conscious of the need to get as much value as we possibly can from any digital solutions that we procure.
This has been at the forefront of our minds lately, given recent reports that 75 per cent of local authorities have forecast a "funding gap" – and it's been predicted that adult social care could be hit hardest.
By undertaking this pilot, we're taking full advantage of the opportunity to assess the benefits of IoT and data visualisation, including the cost. At the same time, we're modelling proactive interventions as an alternative to a reactive approach – a model of practice which, as we've already seen, can save lives.
Q: You are pioneering very innovative technology. Do you have any plans to utilise IoT or other digital solutions in your borough?
David Grasty: Absolutely. We're in the midst of the South London Partnership (SLP) 'Internet of Things' project – a multi-purpose sub-regional collaboration between the boroughs of Croydon, Kingston upon Thames, Merton, Richmond upon Thames and Sutton which has been funded by a £4m grant through London Councils.
In addition to our initiative designed to keep vulnerable council tenants safe, there are other IoT projects and use cases underway across the SLP boroughs which focus on a variety of issues including fly tipping, air quality, cycle infrastructure monitoring, and many others.
As a whole, the "Internet of Things" undertaking – run by the InnOvaTe Project team – came about because the pandemic really highlighted the need for collaboration, economy with resources, and making big differences through small, innovative projects.
We're therefore very keen to embrace the possibilities IoT technology represents within and, crucially, between our boroughs. Collaboration and community spirit has gotten us through the pandemic so far, and that's the spirit we're trying to emulate with IoT – both to help us adjust to a 'new normal' and to make tangible, lasting differences to the lives of borough residents while allowing local businesses to grow and flourish.
Q: What has been your experience of working with private sector businesses to improve services?
David Grasty: It's been fantastic. Working with private sector businesses has sharpened our approach towards the issues in hand – for example through the use of challenge statements which have allowed us to thoroughly grasp the problem before finding the best solution to address it.
We've also been able to deliver market engagement sessions to educate and shape the market – this approach has been welcomed by suppliers, and the advantages of these kinds of changes are absolutely reflected in the outcomes we're seeing in the technology and the feedback we're receiving from key services areas.
Q: Do you feel that Sutton has a strong procurement model in place and what advice would you give other councils?
David Grasty: As I mentioned earlier, it's vital to focus on challenge statements – not solutions. You can't engage the market and procure an effective solution until you understand the nitty-gritty details of the challenge itself.
On a more practical note, the Crown Commercial Services SPARK framework has helped a great deal with procurement, and other councils would be well advised to make use of it.
Ultimately, however, the strength of a procurement model is directly tied to the strength of the team that drives it. Having a passionate procurement team has been a huge factor in pushing this project forward – and, given IoT's enormous potential for doing good and helping those in need, the project is very easy to be passionate about.