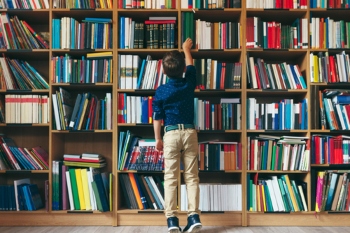 Library income fell by nearly £20m over the last financial year, an annual survey has revealed.
Published by CIPFA, the survey also shows that the number of in-person visitors to libraries fell by 72% in 2019/20 compared to the previous year due to lockdown restrictions.
However, the number of web visits for libraries grew by 18% over the same time period.
Rob Whiteman, CIPFA CEO, said: 'It's worth noting that the reduced levels of income we've seen have occurred despite increases in specific grant funding. Without this additional grant funding, we would have expected to see lines of income even lower. The fiscal reality that libraries are facing is bleak.
'Clearly, physical visits have dropped due to COVID-19 restrictions and the closure of library facilities. But, while this decline may be steep, the increase in digital visits shows that communities still want to use library services. Libraries continue to be of significant cultural value for our communities.'