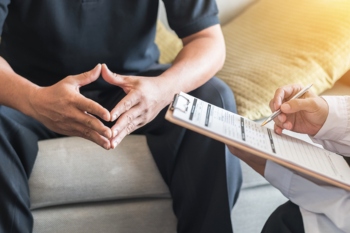 Nearly half of those who took part in a recent social mobility survey said that the Government should focus on addressing mental health issues as part of its post-pandemic recovery plan.
A new poll by the Social Mobility Commission has revealed a growing gulf between social classes and a mental health crisis.
According to the Social Mobility Barometer, 2021, four in five adults (79%) believe there is a large gap between different social classes and over half the public (56%) think the pandemic has increased social inequality.
A third (33%) say that inequality has increased by a lot, and 23% by a little, according to the YouGov survey of 4,693 adults in the UK.
The annual Barometer also shows significant public concern about mental health. Fifty-five percent of UK adults think the pandemic has had the most impact on mental health, while 44% say difficulties caused by a lack of social contact. Twenty-six percent believe employment opportunities have been most affected with 22% citing access to education.
When asked what the Government's key priorities should be in any pandemic recovery plan, the largest number of respondents said employment opportunities (47%) followed by addressing mental health issues (46%) and improving access to education (33%).
Two-thirds (64%) of the public believe those who are 'just about managing' are not getting enough support from the Government. Similarly, more than half (52%) the public think those who are the least well off are not getting enough Government support.
Overall, 74% of people think there are large differences in opportunities across Britain. Within England there is still a north/south divide in terms of how people feel about their prospects. Only 31% of people in the north-east believe opportunities to progress in their area are 'good', compared to 74% in London.
Steven Cooper, interim co-chair of the Social Mobility Commission, commented: 'The pandemic has had a devastating impact on jobs, training and mental health, particularly among the most disadvantaged groups.
'This poll dramatically underlines public concern about growing social inequality. Government, employers and educators should listen and act. The most disadvantaged – at home, school or work – should now be put centre stage in any recovery plan.'