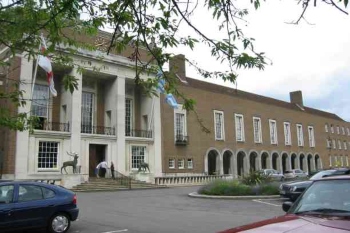 We're living in unprecedented times. After more than a year of lockdowns and restrictions due to the coronavirus pandemic only now are we seeing a glimpse of the light at the end of a long tunnel.
As we enter the recovery phase of the pandemic, our focus is now shifting from crisis response to recovery, ensuring that we have the right support and resources in place for our residents and colleagues as we make this transition together.
Throughout the pandemic I witnessed unprecedented levels of inter-departmental partnership, collaboration and camaraderie in the face of adversity; a dedication to keeping our essential public services running, to mobilising thousands of volunteers and protecting the most vulnerable in our communities.
As an authority we have risen to the challenge to support our county through the most troubling of times and working ever closer together has taught us that we can overcome adversity.
Read the full feature for free here.
Photo: © Jack Hill