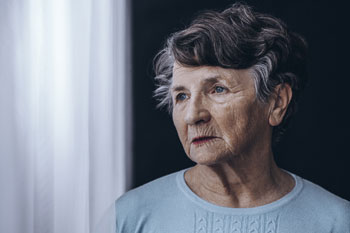 There are an estimated 850,000 people living with dementia in the UK today and this is predicted to rise to more than one million in the next five years.
We tend to think of dementia as a devastating and incurable range of diseases. By the time someone with dementia is hospitalised or admitted to residential care, this experience can be disorientating. The noise, light and surroundings of acute care settings tend to worsen confusion. People experience difficulties eating, drinking and keeping clean and require assistance for many daily activities which can cause anxiety and agitation, increasing dependence rather than promoting independence.
Personal experiences are reflected in statistics. People with dementia are twice as likely to be readmitted to hospital, according to Dementia Action Alliance, and the Alzheimer's Society estimates a quarter of all hospital beds in England are occupied by people living with dementia.
Moreover, people with dementia are likely to stay twice as long. They also account for 80% of people in care. It demonstrates how a change in surroundings can militate against a much more positive engagement and response to the needs and wants of people experiencing dementia. After all, two-thirds of people experiencing dementia live in ordinary houses and 85% of them say they should like to stay there for as long as possible.
Home improvement agency (HIA) services have 30 years of experience in addressing the challenges people have when making choices about their home. They provide a wealth of information and advice so people can live well in their later years, be aware of the changes that can be made to their home and, to an extent, contribute to designing their own solutions.
In Scotland, investment by the Life Changes Trust has enabled local care and repair services to provide personalised support for people experiencing cognitive decline. In Worcestershire, district councils have collectively top-sliced their Disabled Facilities Grant funding to enable people on the dementia diagnosis pathway to make some early changes in their home.
Foundations Independent Living Trust, the charitable arm of Foundations – the organisation we work for, has broadened and deepened this learning through its Dementia Grant Pilot scheme, made possible with a £10,000 donation from Taylor Wimpey. We chose to work with four different HIAs from across the country: West of England Care and Repair, Age UK Isle of Wight, Lincolnshire Home Independence Agency and Preston Care and Repair. Four different agencies with four different approaches, but all with the shared goal to enhance the quality of life for people living with dementia.
West of England Care and Repair opted for larger scale interventions. It used the funds to radically change four traditional bathrooms to dementia friendly wet rooms. Colour contrasting equipment is important for helping people with dementia to distinguish common household objects. In one example, the funding went towards the cost of red grab rails, a red toilet seat and a red bathroom door. The home owner, who was struggling to use the bathroom without his wife's assistance, is now able to get to the toilet himself during the night and identify the equipment he needs. The intervention has helped him to maintain his independence and allows his wife to get a better night's sleep.
Preston Care & Repair took a different approach with the money it was granted, deciding to fund minor adaptions and aids: small changes with a big impact. It provided and installed 177 adaptations or aids – helping improve the lives of almost 150 people – and all the work was completed within two weeks of the person being assessed. Perhaps not surprisingly, all clients thought the work had enhanced the quality of life for the person living with dementia.
Because HIAs offer a wide range of support measures, they can take a holistic approach to each assessment. Taylor Wimpey's funding was utilised by Lincolnshire Home Independence Agency to build partnerships for the future. The HIA invested in the development of another local organisation, Alzheimer's Society in Lincolnshire, by providing it with equipment and sharing expertise to develop a good working relationship for future joint projects.
Within this project, the partnership focused on improving time and memory. People with dementia often cannot distinguish between night and day, which causes problems when the person needs to get up or take medication. The daughter of one client said the purchase of a digital clock enabled her mother to take her own medication and this had made 'a great improvement to [her] mother's wellbeing'.
Age UK in the Isle of Wight also focused on equipment, installing toilet seats, grab rails, signs and lighting. So far 44 people have had assessments resulting in the installation of more than 200 pieces of equipment. A series of presentations was provided across the island to make people aware of the assistive equipment available to help them manage their lives better. By working closely with a local respite centre they were able to reach new clients.
While more research is needed, pilots like this confirm that introducing small changes over time and incrementally – and involving families and carers – leads to better outcomes for people living with dementia. Home modifications and adaptations should be considered as part of a suite of health and care. One client noted: 'Having access to free equipment to help make our home dementia friendly has made my husband's life, and by extension mine, so much better. Simple things that we take for granted, like going to the bathroom alone without help, gives him back his independence.'
We will continue to encourage projects which support people who experience symptoms of dementia in order to continue to build momentum on this valuable work.
If you are interested in working with Foundations Independent Living Trust to support people to continue to maintain independence in their own home, please visit www.foundations.uk.com/about-us/filt/
Paul Smith is director of Foundations. Francis Philippa is strategy lead at Foundations and sits on the housing and dementia working group chaired by Housing 21.