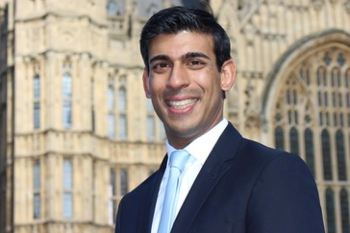 Chancellor Rishi Sunak today announced the launch of a UK Infrastructure Bank which the Government argues will help level up the country by funding infrastructure projects.
First announced by the chancellor alongside the Spending Review, the UK Infrastructure Bank will have an initial £12bn of capital to deploy and will be able to issue £10bn of government guarantees.
The chancellor estimates the bank will help unlock more than £40bn of overall investment.
'Opening its doors today, the UK Infrastructure Bank will accelerate our ambitions for tackling climate change and levelling up, while creating new opportunities across the UK as part of our Plan for Jobs,' said Mr Sunak.
'Through the Bank, we are investing billions of pounds in world class infrastructure that will support people, businesses and communities in every corner of the UK.'
Working in partnership with local government and the private sector, the Bank will harness investment tailored to the needs of specific infrastructure projects, offering a range of financing tools including debt, equity, and guarantees.
The Bank's £22bn of financial capacity will consist of £5bn of equity, £7bn of debt, and £10bn of guarantees.
The chair of the UK Infrastructure Bank, Chris Grigg, said: 'The new UK Infrastructure Bank is open for business. I am delighted to be leading this institution, which will be a catalyst for investment to support regional economic growth and net zero ambitions.
'I look forward to building strong partnerships with project sponsors, institutions and local leaders.'