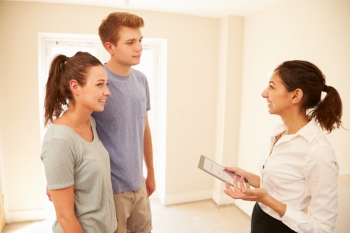 A new study outlining measures that can be adopted to make the private rented sector (PRS) more secure for people from a diverse range of backgrounds has been launched.
Reimagining Rent, published as the evictions ban comes to an end, is a report on the results of a joint The Young Foundation and Nationwide Foundation programme aimed at supporting innovative measures to improve the PRS.
The programme worked with 19 ventures who sought to improve outcomes for those who rent. Through a course of workshops, consultancy and expert mentoring, the project supported the ventures to develop their business models, access new customers and raise over £1m in investment to reach people renting privately at a greater scale.
Each venture focused on one of five challenges identified: promoting tenancy sustainability, supporting transitions to independence, using technology to improve the market, growing affordable and appropriate housing stock, and improving access to existing stock.
They identified seven key tenant groups who were not being adequately served by the PRS: workers in lower paid jobs; young people on low income; formerly homeless; clients with complex personal or mental health needs; people with physical disabilities; older people; and those at high risk of homelessness.
Reimagining Rent came up with a series of recommendations for innovators, policymakers and local authorities:
1. Better impact measurement for innovators
2. Investment into new programmes which support multi-sector innovation, recognising the interdependence of housing and employment
3. Available avenues for testing early-stage innovation, creating public sector 'innovation mutuals'
4. Market engagement to reveal how to drive adoption of tech-for-good solutions
5. Patient capital as high-impact ventures are time-intensive
6. More mission-aligned, early-stage finance
7. Work to understand the viability of impact-motivated developers
8. Direct involvement of housing innovators - and their beneficiaries - in government policymaking
'It is clear that no one policy, regulation or initiative or enterprise will shift some of the entrenched challenges facing housing in this country,' said Helen Goulden, CEO at The Young Foundation.
'It requires not only a supply of new ideas and ventures but innovative ways to implement regulation, new intermediaries, new policies and a commitment to socially responsible renting by landlords of all kinds.
'This report broaches a range of innovative ideas to support anyone working towards innovation and systemic change within the private rental sector.'