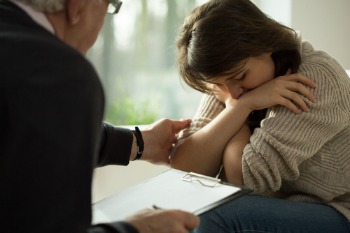 Doctors should consider seeing whole families at the same time, according to a new report that shows children's well-being is affected by the state of their parents' health.
The research found that children are more likely to use health care services if their parents have problems such as depression.
The Health Foundation collaborated with a large London GP practice and analysed data from more than 25,000 patients.
The research published in BMJ Paediatrics Open found that children with a parent who has depression are 41% more likely to attend A&E, 47% more likely to be admitted as an inpatient and 67% more likely to have an outpatient appointment.
It says one reason for the link could be that parental depression might be a consequence of prolonged illness in a child.
Adam Steventon, director of data analytics at the Health Foundation said: 'It is critical that long term funding of the NHS prioritises mental health services and supports better integration of care so that patients have the right services in place to best support them.
'More holistic assessment of families' health needs, potentially through whole-family health care appointments and including consideration of mental health and the support they receive from people around them, may be an effective approach to improving children and young people's health and wellbeing.'