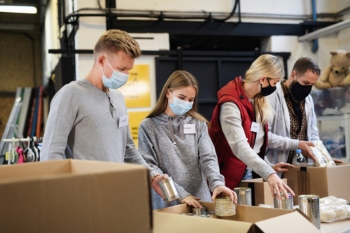 Local councillors do more voluntary work and are more engaged with charities than other policymakers, according to new research.
A new study for the Law Family Commission on Civil Society found more than three-quarters of councillors (78%) have volunteered, compared to just over half (56%) of MPs and less than a third of civil servants (31%).
It also showed 46% of councillors have been trustees of charities, compared to 33% of MPs and 10% of civil servants.
However the study, conducted by Pro Bono Economics, found nearly two-thirds of councillors (65%) think their local authority should be more engaged with the charity sector.
The report found that while there is a 'good bedrock of mutual respect and appreciation' between charities and policymakers. there are a number of areas where the relationships can be improved.
Helen Barnard, research and policy director at Pro Bono Economics, said: 'Among all policymakers in the UK, councillors and local authorities have some of the strongest relationships with charities up and down the country. This is demonstrated by the enormous level of personal commitment to charity shown by councillors. As this study has found, they do more voluntary work than any other policymakers nationally.
'But the study also shows that a stronger partnership is both possible and readily available. The levels of engagement between local authorities and charities do vary considerably across the country with both charities and councillors in some areas wanting clearer and more collaborative relationships.'
The report calls on local authorities to bring together working groups of councillors, officers and local charities to co-design a strategic approach to joint working.
It also recommends local authorities review their approaches to grant-making, commissioning and procurement and move towards longer-term funding.