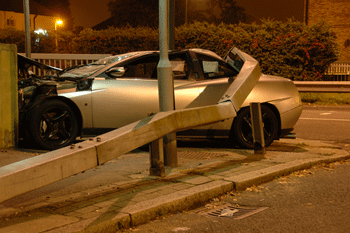 The reduction in night-time road accidents has been hampered by councils turning off street lights, according to new research by the AA.
The research shows that night-time accidents in bad weather on 30 mph urban roads have been reduced by 15.6% over the past five years. However, when street lights are switched off or not present, this figure is 2.0%.
AA President, Edmund King, said: 'Worse accident rates on roads with street lights turned off or not present is an insidious threat that has crept in literally under the cover of darkness. Many local authorities based their risk assessment on police accident profiles for the affected roads. This had two huge drawbacks.
'Firstly and fundamentally, roads that are safe when lit can become unsafe with the lights switched off, but that is only shown when drivers, cyclists, bikers and pedestrians start to get hurt and killed. Some local authorities have changed their minds after casualties – Powys in 2009 and the scheme pioneers Buckinghamshire in 2012 – but why did people have to become street light victims to prove the point?
'Secondly, with an extra casualty here and there, it is difficult to spot a creeping overall trend that might suggest something is dangerously wrong with a blackout. The AA's analysis of reported accidents since 2007 shows that the faster the road and the worse the weather, the much higher the threat of accidents on urban roads that were previously lit through the night. Why? Because lighting illuminates potential hazards and gives road users a greater chance of avoiding them.'
The AA is urging the Government to speed up the use of the £200m challenge fund to help councils switch to more energy efficient lighting that can stay on all night.
Photo: Solid Web Designs LTD/Shutterstock.com