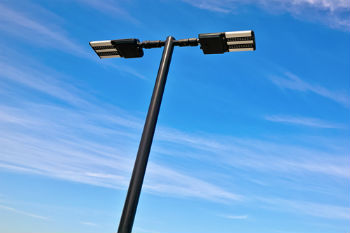 Stockton Council will replace almost 28,000 street lighting columns with LED lighting as part of a £14m investment programme.
The council has awarded the contract to design the project to Stainton Lighting Design Services. The three-year contract is expected to save the council £1.8m a year from lower energy bills and reduced maintenance costs.
Stockton Council's cabinet member for regeneration and transport, Cllr Mike Smith, said: 'I'm delighted that this project is not only going to deliver year-on-year savings for the council but is also making use of the top-class expertise offered by a local Thornaby based company.
'We know how important it is to get the design right as better lighting makes people feel safer so we are looking forward to working with Stainton Lighting Design Services to make sure the lights are positioned where they will most benefit our communities.'
All street lighting columns over 25 years old will also be replaces as part of the programme.