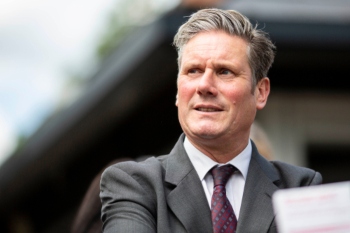 Labour leader Keir Starmer has called for central government to increase funding for local authorities to prevent council tax hikes.
In a speech today, he claimed the Conservative Government had 'sprayed money on private contracts that didn't deliver, but won't give councils the support they need'.
Mr Starmer said the Government should instead be 'backing local councils to prevent council tax rises'.
In the latest Spending Review, local authorities were permitted to raise council tax without the need for a referendum by 2%, alongside a 3% precept for those that provide social care.
Writing in a national newspaper, Mr Starmer said increasing council tax during the pandemic was 'absurd' and laid the blame at the foot of the Government, claiming local authorities had in effect been 'forced to raise taxes'.
A spokesperson for the Ministry of Housing, Communities and Local Government said: 'Council tax plays an important role in helping fund the frontline services needed to respond to the pandemic.
'Our approach strikes a balance between allowing local authorities to address service pressures and ensuring local residents have the final say on excessive increases.'
They added that the Government had also provided a £500m council tax support fund and £7.2bn for COVID-19 service pressures.
Photo: ComposedPix / Shutterstock.com