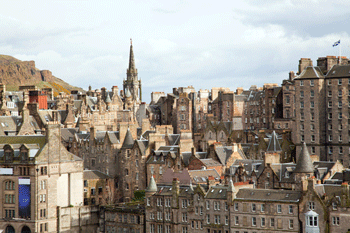 Auditors have expressed 'growing concerns' over the budget shortfall at the City of Edinburgh Council.
The Accounts Commission had previously warned the council would struggle to find savings of £17m to balance its budget in 2017/18. However, that figure has now risen to £67m and Audit Scotland has said the council now faces a 'substantially greater challenge'.
The watchdog found that while the council has made improvements and put financial in plans in place, it had yet to develop a strategy for managing its staff.
Douglas Sinclair, chair of the Accounts Commission, said: 'The City of Edinburgh Council has made some progress and that is encouraging. But it still has a long way to go, amid increasing demands and rising levels of required savings, and the continued lack of a workforce strategy is a significant omission.'
The council said it is currently consulting on its budget for 2015/16 and will publish a report on its workforce transformation shortly.
Chief executive of the City of Edinburgh Council, Sue Bruce, said: 'The report rightly highlights the financial challenges the Council faces, and acknowledges that the Council has already put in place the a transformation plan to tackle these issues, to ensure we deliver the best services and maximum value for money for the people of Edinburgh. This programme is in its initial stages and we recognise that there is work to do to meet our objectives.
'As we move forward into 2015, developing an effective workforce strategy will be a priority for the leadership team and current recommendations on a new delivery model for the Council represent an important step forward in this respect.'