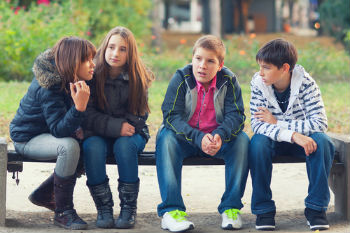 A new analysis from the Labour Party has revealed that public spending on youth services in England has been reduced by £1bn – or 73% – since 2010.
The study, which the party has published alongside its promise to introduce a new national 'Youth Service Guarantee', also found that the cuts have led to hundreds of youth centres closing.
Over 750 youth centres have closed their doors since 2012 and 14,500 youth and community work jobs have been lost since 2008, the party's analysis found.
Labour argues its youth services will provide all young people with extra-curricular activities, encourage engagement in arts and sport, enable active citizenship and provide a safe space to develop social groups.
Launching 'Only Young Once' Jeremy Corbyn will say: 'The experiences of our youth can shape our entire future lives. Our young people should be supported in adolescence, a time that should be as full of wonder and as free from trouble as possible.
'With each young person we have just one chance to get it all right.'
Cat Smith, Labour's shadow minister for youth affairs, said: 'There are far too many young people today growing up with nowhere to go, nothing to do, and no one to speak to about their lives.
'Young people deserve role models – someone who can build their aspirations, empower them to recognise their strengths, and spot the emergence of anti-social behaviour and divisive ideologies before they become social problems.'