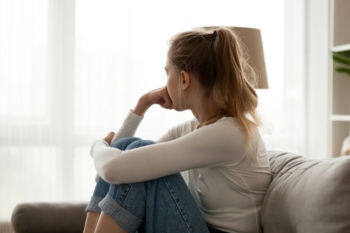 New guidance to help social landlords protect tenants from domestic violence during the coronavirus pandemic has been published.
Scottish Women's Aid (SWA) and CIH Scotland are calling on social landlords to develop specific domestic abuse policies and ensure victim/survivors know where to get support.
The guidance also reminds social landlords they can prioritise domestic abuse victim/survivors to ensure women and children are able to safely move home.
Jo Ozga, policy officer at Scottish Women's Aid, said: 'The reality is that women already face complex decisions and a wide range of barriers preventing their ability to safely escape an abusive partner. The current pandemic means that women and children's mobility is constrained further, their economic vulnerability is increased and the challenges women face in escaping abusive partners are exacerbated.
'We urge all social landlords to take note of this new guidance and to actively use the unique position they are in to respond to the needs of women, children and young people experiencing domestic abuse within their properties.'