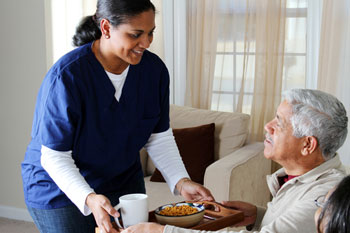 The social care precept will not cover the cost of the new national living wage, let alone the burgeoning funding crisis, increasingly 'fragile' markets and escalating demand, a survey of social care directors has found.
The Association of Directors of Adult Social Services (ADASS) annual budget survey revealed that increasing council tax by 2% to plug adult care costs would barely generate two-thirds of the £600m needed to cover the wage rise.
As a result, budgets would be hit by a £941m black hole, according to the report.
ADASS president Harold Bodmer said: 'More money needs to be invested in prevention to reduce future demand, but with funding under such pressure and diverted to those with greatest and immediate need – those that we have a statutory duty towards – the opportunity to do that is being taken away.
'We have been arguing for some time now that adult social care needs to be given the same protection and investment as the NHS.
'Services are already being cut, and the outlook for future care is bleak.'
Senior Local Government Association vice chair Cllr Nick Forbes agreed that the precept would not bring forward enough money to prevent further cutbacks to care services and said there was 'little scope left for further efficiencies to be made'.
He added: 'A lack of funding is already leading to providers pulling out of the publicly-funded care market and shifting their attention towards people who are able to fully fund their own care.
'It cannot be solely left to local council taxpayers to fix our chronically underfunded social care system.'
Both Cllr Forbes and Mr Bodmer reiterated sector calls to bring forward £700m of the Better Care Fund earmarked for the end of the decade.
For more visit The MJ (£).