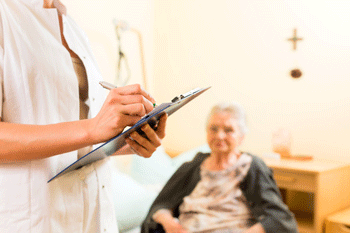 The social care sector is among those which could be hard hit by an exodus of EU workers unless they are given an assurance they will be able to stay in the country after Brexit, a leading think tank has warned.
The Institute for Public Policy Research (IPPR) says a sharp fall in immigration revealed by the latest figures from the Office for National Statistics (ONS) could mean employers will not have time to invest in new skills and automation.
The ONS says long-term net migration to the UK last year fell to 248,000 compared with 332,000 in 2015, driven largely by a fall in net migration of EU citizens particularly from Eastern Europe.
In its report Striking the right deal: UK-EU migration and the Brexit negotiations, the IPPR says EU nationals play a key role in certain sectors of the economy, including 80,000 in social care and 60,000 in the NHS.
Other sectors which could be badly hit include hotels and restaurants where 16% of the workforce are EU nationals, manufacturing (10%), and agriculture (9%).
The IPPR calls for an immigration policy that 'meets the needs of the economy and the concerns of the public' when Britain leaves the EU.
Marley Morris, IPPR's senior research fellow for Brexit said yesterday: 'We need a properly managed migration policy for post-Brexit Britain that meets the needs of the economy and the concerns of the public.
'But if skilled EU workers are leaving the UK now because their future in the UK is uncertain, we could face a labour market crunch.
'Moreover, a sharp fall in migration now won't give employers the time to adapt by investing in skills or automation.'
For more on the social care workforce crisis visit here.