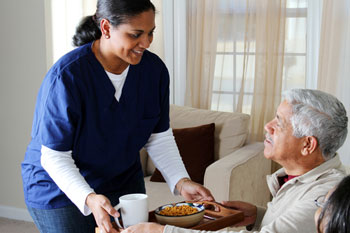 One in four social care staff are leaving the profession every year, health charity reveals as it calls on the next Government to fix the social care workforce crisis.
A new briefing from the Health Foundation has warned the future workforce for the NHS and social care sector is at risk without urgent action to establish a sustainable and joined up workforce strategy.
It estimates more than 900 adult social care workers leave the profession every day and warns this figure threatens the sustainability of the sector. 27% of staff left the sector in 2015/16, up from 23% in 2012/13, the charity found.
One of the reasons, outlined in its briefing A Sustainable Workforce – the lifeblood of the NHS and social care, was pay restraint.
According to Office for National Statistics (ONS) data, average earnings for health and social care staff fell by 6% in real terms between 2010 and 2017 — a larger drop than the economy as a whole which saw a 2% fall.
The report notes the introduction of the National Living Wage (NLW), which increased the minimum wage for people aged 25 years and over from £6.70 an hour to £7.20 an hour, has had little impact on staff retention because pay increased in other sectors, so there was no change in relative pay.
The problems with staff retention in the health and social care sectors have led to staff shortages and an increasing reliance on agency staff.
In social care this is affecting the stability and security of social care employment – one in 10 staff are on a temporary contract, and for support and outreach workers this is 15%. One in four people who work in social care are now on zero-hours contracts, according to Skills for Care.
'It is clear that both the NHS and the social care system in England are struggling to secure the staff they need,' said Anita Charlesworth, director of research and economics at the Health Foundation.
'As the House of Lords' Select Committee on Sustainability concluded, this is one of the greatest risks to these vital services. The high rate of staff voting with their feet and leaving social care jobs raises concerns about the sustainability of the service and its ability to ensure high quality care.
'Retention, recruitment and morale will continue to be a thorn in the side of the health and social care sector if action is not taken to address the root cause of these problems.
'If pay restraint in the public sector continues to 2019/20, it will have been in place for almost a decade. It is a policy that is testing the resilience of the workforce and the ability of services to improve while maintaining standards of care.
'Uncertainty over Brexit is another key concern. Around 90,000 social care workers are from the EU, and over 60,000 in the NHS (more than one in 20). If there is a significant reduction in EU health and care staff following the UK's decision to leave the EU it could have major implications for the quality and availability of services.'