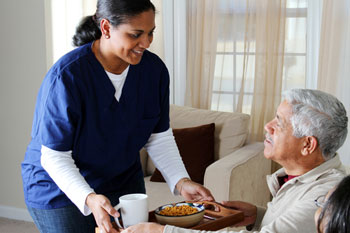 The adult social care sector and its skilled workforce contributes billions of pounds to the English economy, according to a new report.
The charity Skills for Care commissioned economic consultants KDNA to produce a detailed analysis of the economic impact of the social care sector.
The value of adult social care in England report calculated that the adult social care sector and its skilled workforce of 1.5 million people contributes £50.3bn to the English economy.
Skills for Care argues that investment in social care will boost local economies by creating jobs and improving health outcomes.
According to the charity, this investment should lead to the creation of a better-defined career structure for social care workers, which is linked to training.
It should also address pay differentiations between senior and entry-level care worker roles and improve pay to increase the sectors overall competitiveness.
'Over the last year the 1.5 million people who work in social care have gone above and beyond the call of duty to continue to support our families and people in all of our communities to live their lives, to do the things that they want and keep the relationships that are important to them,' said Skills for Care CEO Oonagh Smyth.
'This report shows very clearly that they also make a significant and growing contribution to the national economy.
'This report offers decision makers real insight into just how important that contribution will be to the nation's economic recovery and offers ideas about what we can do to ensure we properly recognise the efforts of our workforce who have made such huge sacrifices during the pandemic.'