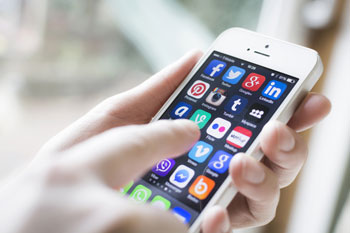 Local authorities could save £10bn by 2020 through smarter use of technology to share information and tackle fraud, a think tank claims.
Town halls lose over £1bn by failing to identify where fraud has taken place, while a lack of data collaboration and bespoke IT system are keeping the cost of providing public services 'unsustainably high' – according to Policy Exchange.
Analysis from the think tank has now urged local authorities to share more information with neighbouring councils and improve understanding about where more services can be merged.
The Small Pieces Loosely Joined report says councils could improve efforts to reduce the £1.3bn lost every year through council tax, benefits and housing tenancy fraud by analysing data and predicting where future violations are most likely to occur.
Local authorities were also called on to phase out costly bespoke IT systems and instead use an 'app store' approach to provide uniform services for residents across hundreds of regions.
Eddie Copeland, author of the report, said: 'While there are examples of innovative councils that have used technology and data to deliver better, more efficient public services, many local authorities have failed to reform.
'Using technology and data in a smart way could save local authorities £10bn by the end of the next parliament – money which could be better targeted at helping some of the most vulnerable in our communities.'
Local government minister Kris Hopkins added: 'Can-do councils are already delivering multibillion-pound savings through embracing the digital age and the efficiencies this new dawn offers to them. But as this report shows they can go much further and town halls should now be tapping into these new opportunities to make the necessary savings to protect frontline services and keep council tax down for hardworking families.
'Local government accounts for a quarter of all public sector spending and should therefore play its part in reducing the inherited deficit. This could include doing more joint working, getting more for less through smart procurement, tackling local fraud and council tax arrears, or utilising their reserves and surplus property.'
Commenting on the survey, Cifas chief executive Simon Dukes, said: 'We know that data-sharing is one of the key weapons in the fight against fraud. Fraudsters don't restrict themselves to political or geographical boundaries, and neither should local authorities: a fraudster could be illegally subletting in one council ward, and committing council tax fraud in another.
'Data-sharing between organisations is a simple, cost-effective way to not only detect fraud, but also to identify areas with a high risk of fraudulent activity and take preventative action before the damage occurs.'
Photo: Twin Design/Shutterstock.com