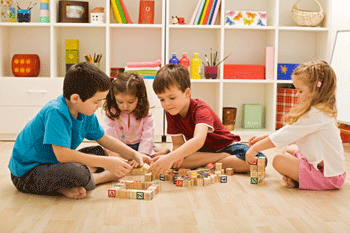 Slough cabinet members will be asked today to agree to a recommendation to transfer the running of education support services and children's centres back to the council.
These services are currently delivered by a private company, Cambridge Education (CE), but were due to transfer to Slough Children's Services Trust (SCST) in October this year.
This was the result of a second direction issued by the secretary of state for education last September.
The Department for Education (DfE) has now revoked this direction citing a significant improvement in the working relationship between the council and the Trust.
Both the Trust and the council have agreed it would be best if all the services – including early years and children's centres – reverted back to the council.
Cllr Sabia Hussain, commissioner for education and children's services, said: 'The decision by the DfE to revoke the second direction and allow the council to directly manage education related functions and children's centres, demonstrates an important vote of confidence in the council's new leadership and also reflects the strong commitment of the council and the Trust to work together to make the necessary improvements so we achieve better outcomes for children.
'Even though there is much left to do, we have turned a corner and I am confident that by working in partnership with the Trust we will once again deliver quality services that children and young people in Slough quite rightly deserve.'