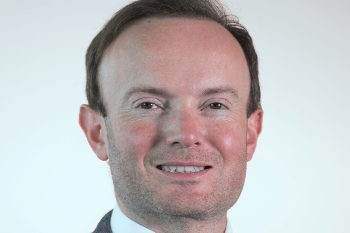 As the county with one of the highest concentrations of major national infrastructure projects in England, Suffolk has been described as 'NSIP central' by some working in the Nationally Significant Infrastructure Projects (NSIPs) sector. Our east coast is host to many renewable and low carbon generation and electricity transmission proposals necessary to deliver net zero.
Cementing Suffolk's reputation as NSIP Central, in 2021 we went through the examination for Sizewell C, the largest and most complex of all Development Consent Order (DCO) applications. The construction of Sizewell C would likely create the largest building site in Europe. Construction would take 10-12 years; at peak construction up to 8,600 workers would be working on the project. The DCO submission and examination set records for the scale and scope of submitted documents.
Sizewell C has been the largest planning project our organisation has dealt with, and it has taught us valuable lessons which we are integrating into the way we deal with NSIPs going forward, and which we are keen to share to benefit other local authorities.
What are NSIPs?
The NSIP regime was introduced in the Planning Act 2008, in order to speed up the processes for key infrastructure developments. NSIPs are determined at national level, by the responsible Secretary of State. An Examination is conducted by the Planning Inspectorate (PINs), which makes recommendations to the Secretary of State. Permission is in the form of a Development Consent Order (DCO). Local authorities are key statutory consultees in the process.
Lessons learnt from a political perspective
Each NSIP comes with its own significant local controversies and political sensitivities and, with the biggest pipeline of NSIPs, our council has to carefully consider and deal with the cumulative impact of all proposed projects which must be balanced against the clear national and international need for net zero.
Suffolk County Council has developed its own NSIP policy; having declared a Climate Emergency, the council is predisposed to supporting projects that are necessary to deliver net zero for the UK. However, projects will not be supported unless the harms of the project alone, as well as in combination with other projects, are adequately assessed, mitigated and, if necessary, compensated for.
The council may have misgivings with, or even objections to, individual NSIPs but we feel that we have a duty to deal constructively with the proposals in front of us and to aim for betterments for our community should the proposals be consented.
For proposals with impacts of this scale, it is essential to establish our political stance early as to what the key issues and contentious topics were. By clearly defining these at an early stage, the applicant is enabled to clearly understand these issues, and given an incentive to address these issues and work towards diminishing areas of objection. For our voice to carry more weight with Examining Authority, developer and Secretary of State, we need to take credible and coherent points of objection and support.
Once the examination has started, there is not normally time to go back to Cabinet to review the political stance. Hence, a political mandate with clarity of delegation to officers is crucial – the democratic mandate needs to enable officers to respond swiftly during the examination.
For such an approach of extensive delegations to work, it is important for all members within the locality of the proposals to be briefed regularly – this instils confidence and ensures senior councillors and officers are listening to local members and are aware of local community perspectives and issues.
A major challenge has been securing the substantial council resources required to deal with Sizewell C and the other NSIPs. A fair Planning Performance Agreement (PPA) is crucial to ensure that the developer funds the costs of the council to engage in the process and work cooperatively to refine and improve the proposals. Without a PPA there is a risk of the council being under-resourced and not being able to fully engage, or for the council needing to cut services elsewhere to resource NSIPs. This can be a real challenge as currently national guidance on PPAs for NSIPs is vague, and does not mandate a developer to enter a PPA. We understand that in its NSIP reform work, the Department for Levelling Up, Housing and Communities (DLUHC) is currently considering clearer guidance or requirements for all developers for PPAs.
With Sizewell C, Suffolk has been tested to the limit in terms of dealing with NSIP examinations. The lessons from Sizewelll C have served the council well for being more prepared to deal with the multitude of NSIPs expected to go through examination over the coming years. Whilst dealing with the planning impact is essential, we need to also position ourselves to maximise any opportunities arising from Sizewell C, and indeed any other NSIP, should they be approved.
Cllr Richard Rout is deputy leader and cabinet member for Finance & Environment at Suffolk County Council.