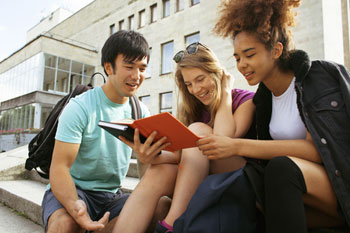 Education funding for 16 to 19 year olds has 'declined substantially' over the last decade, new research has revealed.
A study by the Education Policy Institute found that real terms funding per student in school sixth forms, sixth form colleges, and further education colleges declined by 16% between 2010/11 and 2018/19.
Dropping from £5,900 to £4,960, this is twice the rate that the overall schools budget fell by between 2009/10 and 2017/18 (8%).
Funding in school sixth forms declined by 26% per full time student from 2010/11 to 2018/19. In the further education sector, funding declined by 18% per full time student.
According to the EPI, 16-19 education has been the biggest real terms loser of any phase of education since 2010/11.
Sixth forms, sixth form colleges, and further education colleges have also suffered from a long run squeeze in funding. Three decades ago, 16-19 funding was almost 1.5 times higher than secondary school funding. It is now lower.
An increasing number of local authority schools with sixth forms are in financial difficulty, the EPI found. The proportion with cumulative deficits has risen significantly from 12% of schools in 2010/11 to 22% in 2017/18.
The EPI concluded that there is no clear relationship between the recent funding squeeze and the Ofsted rating of 16-19 providers. However, it remains the case that the Ofsted ratings of FE colleges, on the whole, are less favourable than for schools.