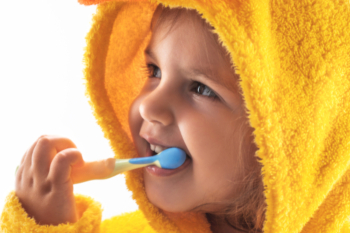 Children living in areas of deprivation are more likely to visit the dentist compared to those in more affluent areas, a new study has revealed.
The research, published by the University of Birmingham's School of Dentistry, found 'significant variations' between local authority areas in the rate of children visiting dentists.
It also found just 3% of children in England visit the dentist before their first birthday. Only 12% of children had visited the dentist by their second birthday.
Lead author Candy Salomon-Ibarra, of the University of Birmingham, said: 'Our findings were unexpected as we had anticipated seeing higher levels of attendance in more affluent local authorities, but this was not the case.
'We explored with private dentistry providers whether children were being seen privately instead, but this does not seem to be the explanation.
'More studies are needed to explore the reasons for such variations in rates of dental visits, such as a lack of local initiatives to encourage attendance or difficulties accessing NHS care.'
The researchers said that the NHS spends approximately £3.4bn per year on dental services.